Ask a question
If you have a question, do not hesitate to ask. Developers, administrators and Client Support will promptly receive your question and also promptly try to answer it. If your question should not be visible to other users or is concerned with the need to conduct transactions on your account please use the Member Area.
If you are faced with a problem that can not wait - call us to the contact phone numbers.
РФ в сентябре сократила вложения в гособлигации США на $11 млрд.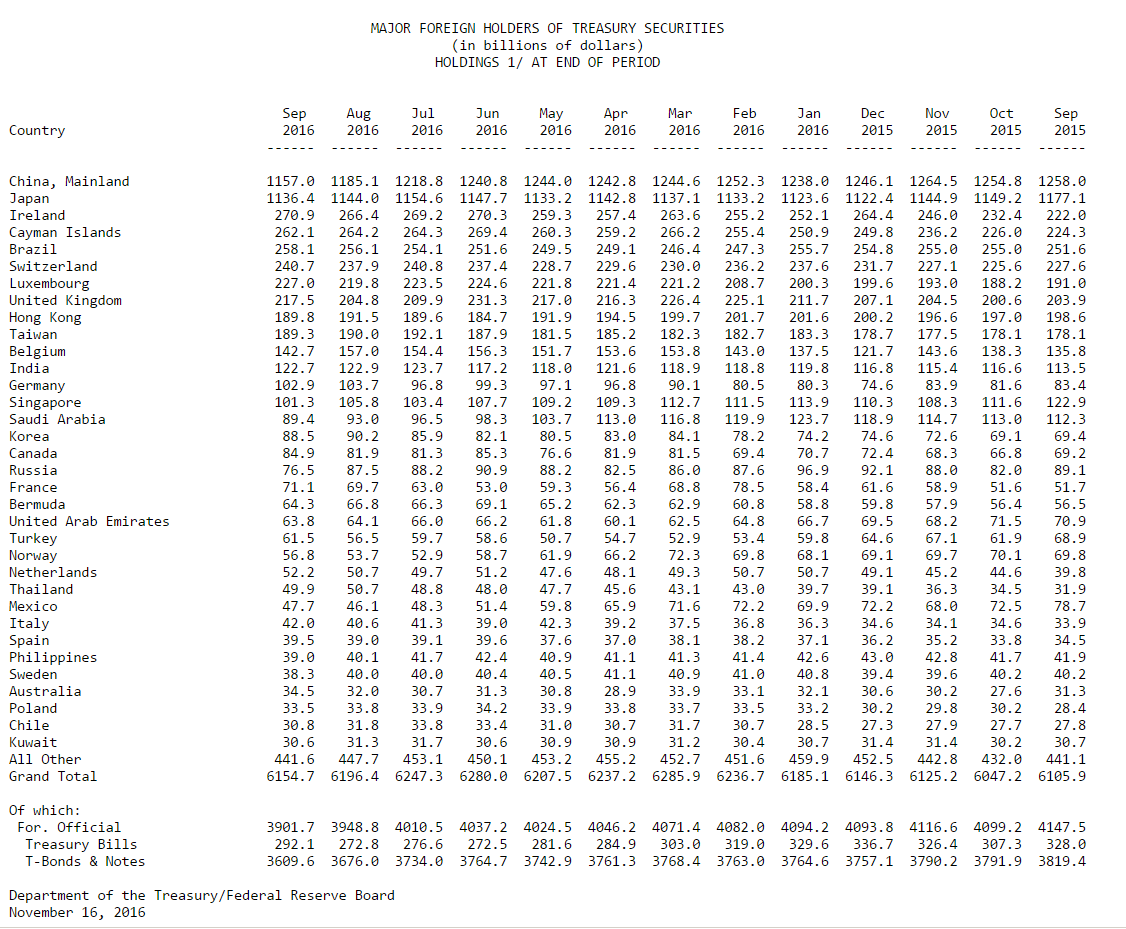 Россия сократила объем вложений в ценные бумаги правительства США в сентябре 2016 года  на 11 млрд долларов - с 87,5 до 76,5 млрд долларов. Такие данные содержатся в обнародованном в среду докладе Министерства финансов США за сентябрь.
Таким образом Россия опустилась в распространенном Минфином списке держателей американских государственных ценных бумаг с 17 на 18 место, хотя еще в июле удерживала 16-ю позицию. Возглавляет этот рейтинг Китай: в сентябре его вложения в ценные бумаги правительства США достигали 1,157 трлн долларов. На втором месте Япония с 1,136 трлн долларов.
По состоянию на сентябрь иностранные государства являются держателями американских ценных бумаг на 6,154 трлн долларов, что на 48,8 млрд долларов больше, чем в сентябре 2015 года.
Американскими гособлигациями владеют иностранные юридические и физические лица, а также компании, фонды и частные инвесторы. Торговля ими позволяет правительству США осуществлять государственные расходы в условиях большого бюджетного дефицита. Американские казначейские обязательства считаются наиболее надежными ценными бумагами, которые продаются на мировом финансовом рынке, хотя и не самыми прибыльными.