Ask a question
If you have a question, do not hesitate to ask. Developers, administrators and Client Support will promptly receive your question and also promptly try to answer it. If your question should not be visible to other users or is concerned with the need to conduct transactions on your account please use the Member Area.
If you are faced with a problem that can not wait - call us to the contact phone numbers.
Рост автопродаж в России подтверждает восстановление потребительского спроса и роста экономики - МЭР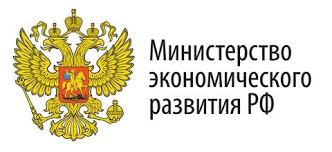 Рост продаж автомобилей в России по итогам первого квартала и марта 2017 года подтверждает восстановление потребительского спроса и роста экономики. Об этом сообщил журналистам министр экономического развития РФ Максим Орешкин.
«Рост продаж автомобилей по итогам марта и первого квартала подтверждает тезис о начале восстановления потребительского спроса и широком характере роста экономики в этом году. Важно отметить позитивную динамику, в первую очередь, продаж в массовом сегменте», - сказал Орешкин.
По данным Ассоциации европейского бизнеса (АЕБ), продажи легковых автомобилей и LCV (легких коммерческих автомобилей) в России в марте 2017 года выросли на 9,4% по сравнению с аналогичным периодом прошлого года - до 137,894 тыс., а в январе - марте - на 1%, до 322,464 тыс.
При этом по итогам марта автомобили Lada были самыми продаваемыми - реализовано 25,1 тыс. автомобилей отечественного бренда, что на 13% больше, чем годом ранее. Далее следуют Kia (+18% - до 14,6 тыс.), Hyundai (+29% - до 14,2 тыс.), Renault (+19% - до 11,3 тыс.) и Toyota (+18% - до 9,7 тыс.).