Ask a question
If you have a question, do not hesitate to ask. Developers, administrators and Client Support will promptly receive your question and also promptly try to answer it. If your question should not be visible to other users or is concerned with the need to conduct transactions on your account please use the Member Area.
If you are faced with a problem that can not wait - call us to the contact phone numbers.
Продажи легковых авто и LCV в РФ в апреле выросли на 6,9%, до 129,48 тыс.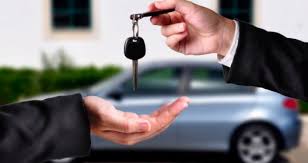 Продажи легковых автомобилей и LCV (легкие коммерческие автомобили) в России в апреле 2017 года выросли на 6,9% по сравнению с аналогичным периодом прошлого года - до 129,476 тыс. При этом в январе - апреле продажи увеличились на 2,6%, до 451,945 тыс., сообщает Ассоциация европейского бизнеса (АЕБ).
«Продажи в апреле увеличились по сравнению с прошлым годом, но в то же время немного не достигли результата марта. Пока мы еще не видим установившейся сезонности здорового рынка, что напоминает нам, каким хрупким является текущее осторожное восстановление. Тем не менее, результат продаж апреля - очередной шаг в правильном направлении», - комментирует продажи автомобилей в России председатель комитета автопроизводителей АЕБ Йорг Шрайбер.
По данным АЕБ, автомобили Lada остаются самыми продаваемыми по итогам апреля - реализовано 26,3 тыс. автомобилей отечественного бренда, что на 7% больше, чем годом ранее. Далее следуют Kia (+32% - до 16 тыс.), Hyundai (+12% - до 13,7 тыс.), Renault (+19% - до 11,6 тыс.) и Volkswagen (+21% - до 7,3 тыс.).
Самой продаваемой моделью авто в апреле стала Kia Rio - реализовано 8,9 тыс. машин этой модели. Второе место по популярности заняла Lada Granta, а третье - Hyundai Solaris с 8,4 тыс. и 6,8 тыс. проданных авто соответственно. Четвертой по популярности стала Lada Vesta - реализовано 6,2 тыс. единиц. А замыкает пятерку лидеров Hyundai Creta с 4,6 тыс. проданных машин.