Ask a question
If you have a question, do not hesitate to ask. Developers, administrators and Client Support will promptly receive your question and also promptly try to answer it. If your question should not be visible to other users or is concerned with the need to conduct transactions on your account please use the Member Area.
If you are faced with a problem that can not wait - call us to the contact phone numbers.
«Роснефтегаз» не будет платить дивиденды за 2016 год из-за убытка - источник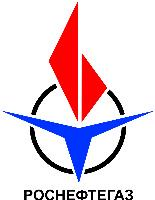 АО «Роснефтегаз» не будет платить дивиденды по итогам 2016 года в дополнение к выплаченным промежуточным в связи с убытком. Соответствующий проект директивы подготовлен и согласован Росимуществом и Минэнерго, сообщил ТАСС источник в финансово-экономическом блоке правительства РФ.
Источник ТАСС не уточнил срок, в течение которого будет выпущена директива.
Ранее газета «Коммерсант» со ссылкой на имеющуюся в распоряжении издания пояснительную записку к проекту директивы написала, что такое решение связано с тем, что «Роснефтегаз», которому принадлежат акции «Газпрома» и «Роснефти», получил в прошлом году убыток в 90,4 млрд руб. Причина возникновения убытка не указывается. По данным издания, проект директивы сейчас находится на обсуждении в правительстве у вице-премьера Аркадия Дворковича.
Издание также отмечает, что «Роснефтегазу» принадлежит 50% плюс одна акция «Роснефти», около 11% акций «Газпрома» и 27,6% акций «Интер РАО». От них госкомпания в 2016 году получила в виде дивидендов 86,5 млрд руб. (из расчета владения 69,5% «Роснефти» до продажи части госпакета в конце 2016 года, сделка была закрыта в январе этого года), 20,6 млрд руб. и 0,5 млрд руб. соответственно (в целом - около 107,6 млрд руб.). При этом «Роснефтегаз» в прошлом году перечислил в бюджет в виде промежуточных дивидендов 717 млрд руб., основную часть составили поступления от продажи 19,5% акций «Роснефти» за 692,4 млрд руб. То есть без учета этой сделки «Роснефтегаз» в прошлом году выплатил в бюджет 24 млрд руб. в виде промежуточных дивидендов и еще 18 млрд руб. в виде дивидендов за 2015 год.
По данным газеты, сами по себе эти выплаты не объясняют возникновение годового убытка. В 2015 году чистая прибыль «Роснефтегаза» по российским стандартам бухучета составила 149,4 млрд руб.