Ask a question
If you have a question, do not hesitate to ask. Developers, administrators and Client Support will promptly receive your question and also promptly try to answer it. If your question should not be visible to other users or is concerned with the need to conduct transactions on your account please use the Member Area.
If you are faced with a problem that can not wait - call us to the contact phone numbers.
Россия в сентябре сократила вложения в гособлигации США на $1,5 млрд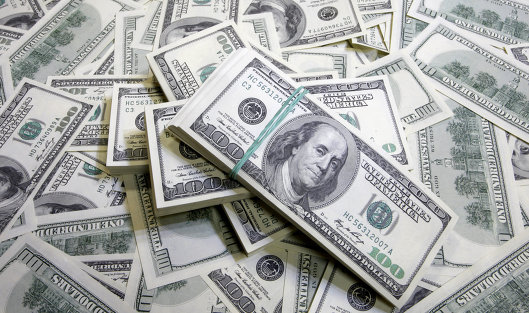 Россия в сентябре уменьшила вложения в казначейские ценные бумаги США на 1,5 миллиарда долларов или на 1,4% по сравнению с августом - до 103,9 миллиарда долларов, сообщает министерство финансов США.
Российский портфель американских облигаций сократился после двух месяцев роста. Ранее он увеличивался с октября 2016 года по май 2017 года включительно, но затем в июне произошло резкое снижение в месячном исчислении: по сравнению с маем текущего года объем вложений России в гособлигации снизился на 5,8 миллиарда долларов.
В годовом выражении российский портфель американских облигаций вырос в сентябре на 35,8% с показателя в 76,5 миллиарда долларов.
Россия по-прежнему не входит в десятку крупнейших держателей американского долга, занимая 15-е место. Лидером остается Китай, объем вложений которого составляет 1,18 триллиона долларов, за ним следует Япония с 1,096 триллиона долларов, за ней с большим отрывом остается Ирландия с 310,8 миллиарда долларов.
источник:https://1prime.ru/state_regulation/20171116/828144897.html