Ask a question
If you have a question, do not hesitate to ask. Developers, administrators and Client Support will promptly receive your question and also promptly try to answer it. If your question should not be visible to other users or is concerned with the need to conduct transactions on your account please use the Member Area.
If you are faced with a problem that can not wait - call us to the contact phone numbers.
Дочерняя компания «Ростеха» поставит «Аэрофлоту» в лизинг 50 лайнеров МС-21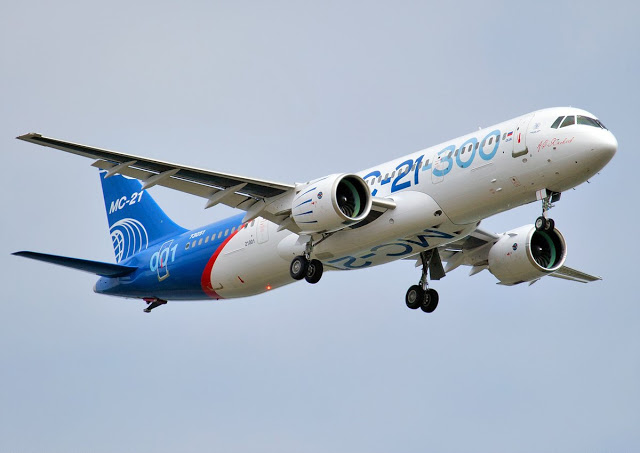 Госкорпорация «Ростех» и авиакомпания «Аэрофлот» заключили контракт на поставку 50 пассажирских самолетов МС-21-300, передает корреспонденты. Соглашение подписали гендиректор «Ростеха» Сергей Чемезов и глава «Аэрофлота» Виталий Савельев.
Воздушные суда будут поставлены «Аэрофлоту» в лизинг дочерней компанией «Ростеха» «Авиакапитал-Сервис», сумма платежей̆ и резервов на техническое обслуживание составит более $5 млрд.
«Сделка подтверждает, что российский̆ гражданский авиапром возвращает утраченные в прошлом позиции и встает в один ряд с ведущими мировыми производителями», — сказал гендиректор «Ростеха» Сергей Чемезов во время подписания контракта в Москве.
Первый МС-21 будет передан авиакомпании в первом квартале 2020 года, завершение поставок ожидается в 2026 году. Срок аренды каждого воздушного судна - 12 лет, с возможностью пролонгации на 2 года не более 3 раз.
Компоновка лайнера для «Аэрофлота» рассчитана на 169 пассажирских мест. На первом этапе авиакомпания будет получать воздушные суда с иностранным двигателем, но начиная с 26-го самолета, «Аэрофлот» имеет опцию получать лайнеры с новыми российскими двигателями ПД-14, которые сейчас проходят сертификационные испытания.
МС-21-300 – российский пассажирский самолет нового поколения вместимостью от 163 до 211 пассажиров, ориентированный на самый массовый сегмент рынка авиаперевозок. Производитель - корпорация «Иркут». Первый полет МС-21 совершил в мае 2017 года. По словам вице-президента корпорации «Иркут» по маркетингу и продажам Кирилла Будаева, портфель «твердых заказов» МС-21 на текущий момент — 175 самолетов, всего компания имеет 315 заказов.
В октябре 2017 года глава Минпромторга Денис Мантуров сообщил, что первые поставки МС-21 начнутся в 2019 году с 10-15 самолетов, затем объемы будут увеличены до 20-30 машин. По словам министра, ориентировочно с 2022 года производитель самолетов — корпорация «Иркут» — планирует выйти на полную мощность — до 70 машин в год.