Ask a question
If you have a question, do not hesitate to ask. Developers, administrators and Client Support will promptly receive your question and also promptly try to answer it. If your question should not be visible to other users or is concerned with the need to conduct transactions on your account please use the Member Area.
If you are faced with a problem that can not wait - call us to the contact phone numbers.
«Россети» направят на дивиденды за I квартал 2,5 млрд рублей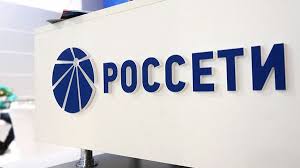 Акционеры «Россетей» приняли решение одобрить выплату промежуточных дивидендов по итогам I квартала 2018 года в размере 0,04287 руб. на одну привилегированную акцию и 0,011965 руб. на обыкновенную акцию. Решение было принято на годовом общем собрании акционеров компании.
Уставный капитал «Россетей» разделен на 200 903 014 525 акций номинальной стоимостью 1 руб., включая 198 827 865 141 обыкновенных и 2 075 149 384 привилегированных акций. Таким образом, на дивиденды за I квартал будет направлено 2,468 млрд руб.
При этом акционеры приняли решение не выплачивать дивиденды по итогам 2017 года из-за чистого убытка.
Финальные дивиденды «Россетей» по итогам 2016 года составили 2 млрд руб. При этом компания по итогам I квартала 2016 года выплачивала дивиденды в размере 1,79 млрд руб. Таким образом, общая сумма дивидендов за 2016 год составила 3,79 млрд руб.
По итогам 2015 года компания не выплачивала дивиденды в связи с убытком по РСБУ. До этого выплата дивидендов «Россетей» была в 2013 году по итогам работы за 2012 год, объем дивидендов по привилегированным акциям составил 166 млн руб.