Ask a question
If you have a question, do not hesitate to ask. Developers, administrators and Client Support will promptly receive your question and also promptly try to answer it. If your question should not be visible to other users or is concerned with the need to conduct transactions on your account please use the Member Area.
If you are faced with a problem that can not wait - call us to the contact phone numbers.
Чистая прибыль ФСК по РСБУ за I полугодие выросла на 49,2%, до 28,73 млрд руб.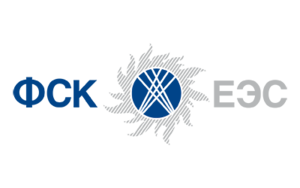 Чистая прибыль «Федеральной сетевой компании» (ФСК, входит в «Россети") по российским стандартам бухгалтерского учета (РСБУ) за I полугодие 2018 г. выросла по сравнению с показателем за аналогичный период предыдущего года на 49,2%, до 28,73 млрд руб. Это следует из материалов компании.
Выручка ФСК в отчетном периоде увеличилась на 14,1%, до 105,85 млрд руб., валовая прибыль - на 3,5%, до 23,75 млрд руб., прибыль от продаж увеличилась на 3%, до 20,01 млрд руб. Доналоговая прибыль выросла на 38,1%, до 35,51 млрд руб.
«На финансовый результат большое влияние оказали неденежные операции», - отметила компания в своем пресс-релизе.
В ФСК также добавили, что скорректированный показатель EBITDA по итогам полугодия составил 69,23 млрд руб., что соответствует показателю за аналогичный период предыдущего года. При этом EBITDA без учета доходов по пеням и штрафам выросла на 2,2%, до 67,12 млрд руб.
ФСК ЕЭС - крупнейшая в мире публичная электросетевая компания, является оператором Единой национальной электрической сети России. Крупнейшим акционером компании с долей 80,6% являются «Россети».