Ask a question
If you have a question, do not hesitate to ask. Developers, administrators and Client Support will promptly receive your question and also promptly try to answer it. If your question should not be visible to other users or is concerned with the need to conduct transactions on your account please use the Member Area.
If you are faced with a problem that can not wait - call us to the contact phone numbers.
Внешний госдолг России сократился до минимума с декабря 2012 года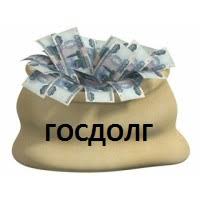 Внешний государственный долг РФ в июле текущего года снизился на 7,1% и составил $47,332 млрд, говорится в опубликованной Минфином России отчетности о структуре госдолга.
За июль 2018 года объем государственного внешнего долга удалось снизить на $3,629 млрд благодаря погашению двадцатилетних евробондов на сумму $3,466 млрд. Облигации с годовой ставкой 11% были выпущены 24 июля 1998 года.
В обращении по-прежнему есть еще один выпуск того же года, размещенный месяцем ранее. Объем этих облигаций со ставкой 12,75% годовых составляет $2,5 млрд.
Текущий уровень внешнего государственного долга России является минимальным с декабря 2012 года. Тогда этот показатель равнялся $40,873 млрд, а уже в январе 2013 года достиг $50,769 млрд. Сейчас внешний госдолг РФ без учета государственных гарантий составляет $36,839 млрд, что является минимальным показателем с июня прошлого года. Тогда Минфин России оценил его в $36,832.