Ask a question
If you have a question, do not hesitate to ask. Developers, administrators and Client Support will promptly receive your question and also promptly try to answer it. If your question should not be visible to other users or is concerned with the need to conduct transactions on your account please use the Member Area.
If you are faced with a problem that can not wait - call us to the contact phone numbers.
Чистая прибыль «Магнита» в I полугодии по МСФО сократилась на 14,4%, до 17,76 млрд руб.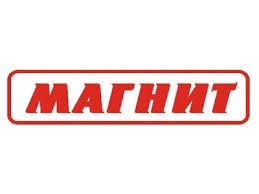 Чистая прибыль ритейлера «Магнит» в первом полугодии 2018 г. по международным стандартам финансовой отчетности (МСФО) снизилась на 14,4% - до 17,76 млрд руб. с 21 млрд руб. годом ранее, сообщила компания со ссылкой на предварительные неаудированные данные по МСФО.
Выручка «Магнита» в I полугодии выросла на 7,2%, до 595,26 млрд руб. на фоне 11,7-процентного роста торговой площади и сокращения LFL-продаж на 4,5%, отмечает компания.
Показатель EBITDA снизился на 9,5% и составил 44,1 млрд руб. из-за чего и снизилась чистая прибыль, поясняет компания.
Выручка во II квартале выросла на 6,5%, до 306,7 млрд руб.
Сеть магазинов «Магнит» основана в 1994 г. Сергеем Галицким. Общее количество магазинов сети на 30 июня 2018 г. приблизилось к 17 тыс.