Ask a question
If you have a question, do not hesitate to ask. Developers, administrators and Client Support will promptly receive your question and also promptly try to answer it. If your question should not be visible to other users or is concerned with the need to conduct transactions on your account please use the Member Area.
If you are faced with a problem that can not wait - call us to the contact phone numbers.
Число буровых установок в США за неделю снизилось до 1 053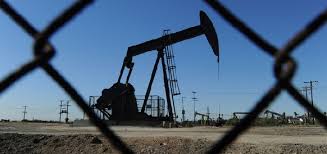 Число буровых установок в США за прошедшую неделю снизилось на 2 единицы — до 1 053, сообщает нефтесервисная компания Baker Hughes.

Количество нефтяных установок снизилось на 1 единиц — до 867 установок. Число газовых установок не изменилось и составило 186 установок.
В Канаде за прошедшую неделю количество нефтегазовых буровых установок снизилось на 29 единиц— до 197 установок. Число нефтяных установок снизилось на 13 единиц — до 135 установки, а количество газовых установок снизилось на 16 единицу — до 62 установок.