Ask a question
If you have a question, do not hesitate to ask. Developers, administrators and Client Support will promptly receive your question and also promptly try to answer it. If your question should not be visible to other users or is concerned with the need to conduct transactions on your account please use the Member Area.
If you are faced with a problem that can not wait - call us to the contact phone numbers.
НМТП выплатит промежуточные дивиденды за I полугодие из расчета 0,52 руб. на акцию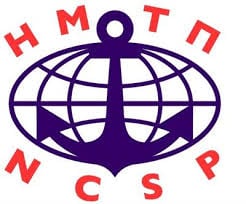 Акционеры ПАО «Новороссийский морской торговый порт» (НМТП) одобрили на внеочередном общем собрании решение о выплате промежуточных дивидендов за первое полугодие 2018 года из расчета 0,52 рубля на акцию, сообщает корр. ТАСС.
Общий объем дивидендных выплат превысит 10 млрд руб. Большая часть дивидендов будет выплачена за счет нераспределенной прибыли за 2017 г.
Дата, на которую определяются лица, имеющие право на получение дивидендов, - одиннадцатый день со дня принятия внеочередным общим собранием акционеров решения о выплате дивидендов.
Чистая прибыль НМТП по российским стандартам бухгалтерского учета (РСБУ) за I полугодие 2018 г. сократилась по сравнению с показателем за аналогичный период предыдущего года в 12,7 раза, до 1,47 млрд руб.
После ареста Зиявудина Магомедова, совладельца группы «Сумма», которая выступает одним из акционеров НМТП, совет директоров крупнейшего российского порта рекомендовал не выплачивать дивиденды за 2017 год в связи с судебными запретами на распределение прибыли. В конце июня гендиректор НМТП Сергей Киреев сообщил, что после урегулирования судебных споров выплату дивидендов рассмотрит внеочередное собрание акционеров.
По итогам 2016 г. НМТП выплатил дивиденды из расчета 0,78 руб. на акцию.
Группа НМТП является крупнейшим российским портовым оператором по объему грузооборота. Novoport Holding (СП «Транснефти» и группы «Сумма") принадлежит 50,1% акций НМТП, отдельно «Транснефти» - еще 10,5%, «Сумме» - 2,75%. Росимущество владеет 20% акций, ОАО «РЖД» - 5,3%.