Ask a question
If you have a question, do not hesitate to ask. Developers, administrators and Client Support will promptly receive your question and also promptly try to answer it. If your question should not be visible to other users or is concerned with the need to conduct transactions on your account please use the Member Area.
If you are faced with a problem that can not wait - call us to the contact phone numbers.
Фонд национального благосостояния за сентябрь сократился на 3%, до 5 трлн руб.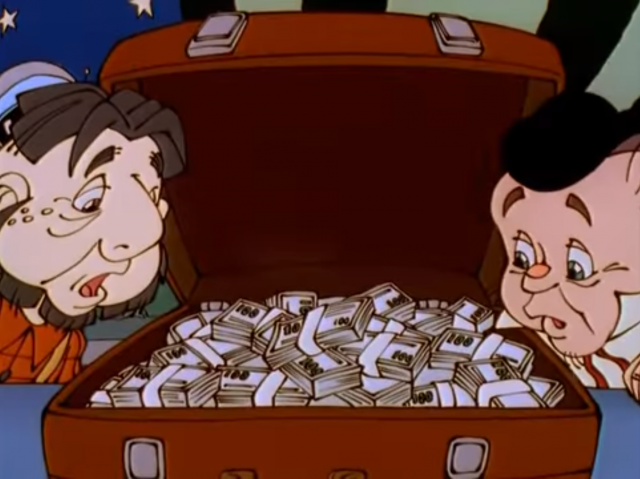 Фонд национального благосостояния (ФНБ) за сентябрь 2018 г. снизился в рублевом выражении на 3%. На 1 октября объем ФНБ составил 5 трлн 4,491 млрд руб. В пересчете на доллары объем фонда вырос до $76,3 млрд с $75,79 млрд на 1 сентября, сообщается в материалах Минфина России.
В сентябре Минфин разместил 1,667 млрд руб. из средств ФНБ на депозит во Внешэкономбанке для финансирования приобретения и предоставления во владение и пользование (лизинг) вагонов Московского метро (КЖЦ-2), а также средства в размере 343,7 млн руб. для финансирования строительства нового аэропортового комплекса «Центральный» в Саратове. Кроме того, в сентябре средства ФНБ в сумме 59,5 млн руб., досрочно возвращенные с депозитов Внешэкономбанком в июле - августе, конвертированы в $0,87 млн.
Также в сентябре средства ФНБ в сумме 2 млрд руб. были размещены в облигации государственной компании «Российские автомобильные дороги» в количестве 2 млн шт. по цене одной облигации равной ее номинальной стоимости - 1 тыс. руб. - в целях финансирования инфраструктурного проекта «Центральная кольцевая автомобильная дорога (Московская область)», говорится в сообщении Минфина.
На 1 октября в Банке России размещены средства ФНБ в различных валютах: $22,113 млрд, 20,665 млрд евро и 4,368 млрд фунтов стерлингов. На депозитах во Внешэкономбанке находилось 579,329 млрд руб.
В долговые обязательства иностранных государств вложено $3 млрд, в бумаги российских эмитентов, связанных с реализацией самоокупаемых инфраструктурных проектов, - 114,63 млрд руб. и $4,11 млрд, в привилегированные акции кредитных организаций - 278,99 млрд руб.
В сентябре на депозитах ВТБ и Газпромбанка находились 164,43 млрд руб., предназначенных для финансирования самоокупаемых инфраструктурных проектов.