Ask a question
If you have a question, do not hesitate to ask. Developers, administrators and Client Support will promptly receive your question and also promptly try to answer it. If your question should not be visible to other users or is concerned with the need to conduct transactions on your account please use the Member Area.
If you are faced with a problem that can not wait - call us to the contact phone numbers.
«Детский мир» в III квартале увеличил выручку на 15,9%, до 28,4 млрд руб.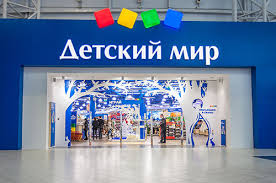 Ритейлер «Детский мир» в III квартале 2018 г. увеличил консолидированную неаудированную выручку на 15,9% по сравнению с уровнем годом ранее, до 28,4 млрд руб. В том числе объем выручки интернет-магазина вырос более чем в 2 раза до 2,1 млрд руб., говорится в операционном отчете компании.
Выручка ритейлера в январе - сентябре текущего года показала рост на 14,9%, до 76,6 млрд руб., а выручка интернет-магазина выросла на 93,9% и достигла 5,1 млрд руб.
Сопоставимые продажи сети магазинов «Детский мир» в III квартале увеличились на 3,7%, за девять месяцев - на 4,9%.
В январе - сентябре «Детский мир» открыл 37 новых магазинов, общая торговая площадь достигла 714 тыс. кв. м, добавили в компании.
Группа компаний «Детский мир» - крупный российский оператор розничной торговли детскими товарами. Группа объединяет сеть магазинов «Детский мир», сеть ELC и ABC, интернет-магазины «Детский мир» и ELC.
Основными владельцами «Детского мира» являются АФК «Система» (52,1%) и Российско-китайский инвестиционный фонд (14,03%).