Индия увеличивает импорт СПГ с помощью "Газпрома" и НОВАТЭКа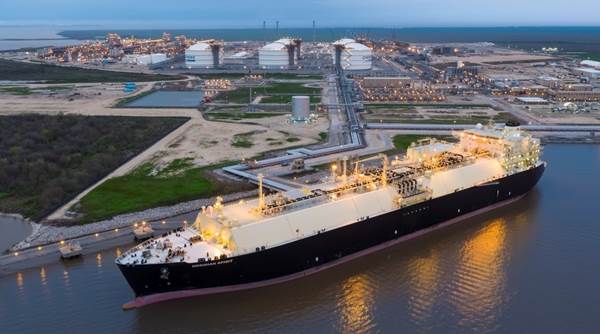 Импорт сжиженного природного газа в Индию продолжает расти, увеличившись в сентябре седьмой месяц подряд. Как говорится в отчете аналитической группы Petroleum Planning and Analysis Cell (PPAC) при Министерстве нефти страны, в прошлом месяце Индия импортировала 1,71 млн тонн СПГ.
Это дало после регазификации 2,31 млрд кубометров природного газа, что на 3,2% больше, чем в сентябре прошлого года. Данный объем обошелся индийским покупателям в 800 млн долларов по сравнению с 600 млн долларов в том же месяце 2017-го, сообщает LNG World News.
Всего за период с апреля по сентябрь Индия импортировала около 10,41 млн тонн СПГ, что на 15,4% больше, чем за тот же период прошлого года, свидетельствуют данные PPAC. В настоящее время страна импортирует сжиженный газ через терминалы компании Petronet Dahej и Kochi LNG, завод Shell Hazira и терминал Dabhol, который эксплуатируется компанией Ratnagiri Gas and Power.
Стоит отметить, что именно в июне «Газпром» начал поставки в Индию сжиженного природного газа. Первую партию СПГ получила индийская государственная нефтегазовая компания Gail. Согласно контракту с Gazprom Marketing & Trading, эта компания планирует ежегодно покупать у «Газпрома» 2,85 млн тонн СПГ.
Получается, что Россия открыла для себя новый и очень перспективный рынок для поставок «голубого топлива». Ежегодно спрос на этот вид топлива в Индии растет, причем довольно быстрыми темпами. И он будет увеличиваться и дальше, так как эта страна активно занялась электрификацией и газификацией, исключив из источников сырья уголь.
Однако у «Газпрома» нет в наличии собственного СПГ для Индии. Тогда откуда он взялся? Некоторые эксперты, как, например, Игорь Юшков из Фонда национальной энергетической безопасности считает, что этот СПГ может быть вовсе не российского производства, он может покупаться на внешнем рынке, а затем перепродаваться в Индию.
А вот у российского НОВАТЭКа есть возможности прямых поставок собственного сжиженного газа в Индию. Продукция доставляется с проекта «Ямал СПГ» ледокольными газовозами в один из европейских перевалочных портов, откуда уже обычными СПГ-танкерами отправляется в Азию. Первый груз сжиженного газа производства «Ямал СПГ» Индия получила еще в марте.