Ask a question
If you have a question, do not hesitate to ask. Developers, administrators and Client Support will promptly receive your question and also promptly try to answer it. If your question should not be visible to other users or is concerned with the need to conduct transactions on your account please use the Member Area.
If you are faced with a problem that can not wait - call us to the contact phone numbers.
Сланцевая добыча в США растет быстрее прогнозов EIA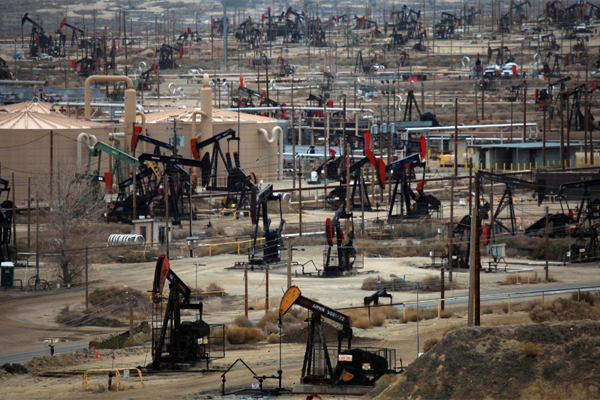 В декабре добыча сланцевой нефти на крупнейших нефтегазодобывающих бассейнах США повысится по сравнению с ноябрем на 113 тыс баррелей в сутки. Согласно прогнозу Управления по энергетической информации (EIA) Минэнерго страны, производство составит 7,944 млн баррелей в день.
Кстати, месяцем ранее EIA предсказывало, что в ноябре сланцевая добыча составит 7,714 млн баррелей в сутки, однако на данный момент производство уже превысило 7,83 млн баррелей в день. И такое происходит не в первый раз, видимо, управление предпочитает осторожные оценки.
Самое большое увеличение добычи в ноябре ожидается на бассейне Permian — на 63 тыс баррелей до 3,695 млн баррелей в день, на Eagle Ford — на 17 тыс баррелей до 1,432 млн баррелей в сутки, на Bakken — на 15 тыс баррелей до 1,373 млн баррелей в день.
На Anadarko добыча увеличится на 7 тыс баррелей до 589 тыс баррелей в сутки, на те же 7 тыс баррелей поднимется производство на Niobrara — до 671 тыс баррелей в день. На Appalachia добыча вырастет на 4 тыс баррелей до 141 тыс баррелей в сутки. На Haynesville уровень производства не изменится – 43 тыс баррелей.
EIA также ожидает, что в декабре добыча газа на сланцевых бассейнах поднимется на 1,038 млрд кубических футов и составит 75,079 млрд кубических футов в сутки. Оценка добычи газа в ноябре составляет 74,041 млрд кубических футов в сутки.
Отдельный важный показатель – количество DUC, пробуренных скважин, на которых не производился гидроразрыв (drilled but uncompleted wells). По данным управления, в октябре их число выросло по сравнению с предыдущим месяцем на 269 единиц, составив 8,545 тыс скважин.
Высокий резерв DUC может позволить американским производителям быстро и масштабно нарастить добычу при росте цен на нефть вне зависимости от темпов буровой активности.