Ask a question
If you have a question, do not hesitate to ask. Developers, administrators and Client Support will promptly receive your question and also promptly try to answer it. If your question should not be visible to other users or is concerned with the need to conduct transactions on your account please use the Member Area.
If you are faced with a problem that can not wait - call us to the contact phone numbers.
В январе сланцевая добыча в США сильно превысит 8 млн баррелей в день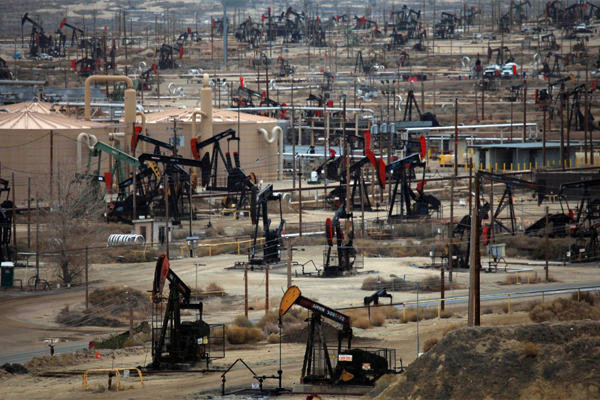 В январе будущего года добыча нефти на крупнейших сланцевых бассейнах США вырастет по сравнению с декабрем на 134 тыс баррелей в сутки. Согласно очередному ежемесячному прогнозу Управления по энергетической информации (EIA) Минэнерго страны, сланцевое производство составит 8,166 млн баррелей в день.
В настоящее время оценка декабрьской сланцевой добычи составляет 8,032 млн баррелей в сутки. Причем в ноябрьском докладе EIA прогнозировало, что декабрьское производство составит 7,944 млн баррелей.
Самое значительное увеличение добычи в январе ожидается на бассейне Permian — на 73 тыс баррелей, до 3,802 млн баррелей в день, на Eagle Ford — на 19 тыс баррелей в день, до 1,427 млн баррелей в день, на Bakken — на 18 тыс баррелей, до 1,461 млн баррелей в день.
На Anadarko добыча увеличится на 10 тыс баррелей, до 599 тыс в день, также на 10 тыс баррелей добыча вырастет на Niobrara — до 679 тыс баррелей в день. На Appalachia добыча увеличится на 4 тыс баррелей, до 155 тыс баррелей в день. На Haynesville уровень добычи не изменится, как и прежде, и составит 43 тыс баррелей в день.
Кроме того, согласно статистике EIA, общее число незавершенных скважин (drilled but uncompleted wells, DUC) на месторождениях крупнейших нефтегазодобывающих регионов США в ноябре увеличилось по сравнению с предыдущим месяцем на 287 единиц, до 8,723 тыс скважин.
Вместе с тем, как отмечают аналитики Wood Mackenzie и RS Energy Group, американские сланцевики, вопреки ожиданиям, урежут свои бюджеты на 2019 год. Нефтяники готовятся пожертвовать ростом производства, поскольку в нынешних ценовых условиях сланцевые компании не могут продолжать увеличивать расходы.
В настоящее время биржевая стоимость американского эталона WTI колеблется в районе 50 долларов за баррель, и этого слишком мало для нормальной доходности добычи при наращивании сланцевого производства.
«Мы ожидали некоторого увеличения бюджетов в следующем году, но теперь мы видим риск их сокращения по сравнению с текущим годом», – говорит хьюстонский аналитик Wood Mackenzie Энди Макконн.
До недавнего времени 2019 год считался весьма перспективным для сланцевиков, поэтому они увеличивали расходы ради дальнейшего роста. Но сейчас эксперты видят признаки, что сланцевые компании снова переходят в режим жесткой экономии, как в период ценового кризиса 2015-2017 годов.