Ask a question
If you have a question, do not hesitate to ask. Developers, administrators and Client Support will promptly receive your question and also promptly try to answer it. If your question should not be visible to other users or is concerned with the need to conduct transactions on your account please use the Member Area.
If you are faced with a problem that can not wait - call us to the contact phone numbers.
Облигации. Часть 2
Мы уже обсудили (здесь: https://tradernet.ru/feed/postId/1108497), что, если вы держите облигации до погашения (мы еще успеем обсудить проблемы, которые возникают, если вы захотите продать бумаги раньше), вам следует волноваться только о том, сможет ли компания расплатиться с вами. То есть вы несете кредитный риск.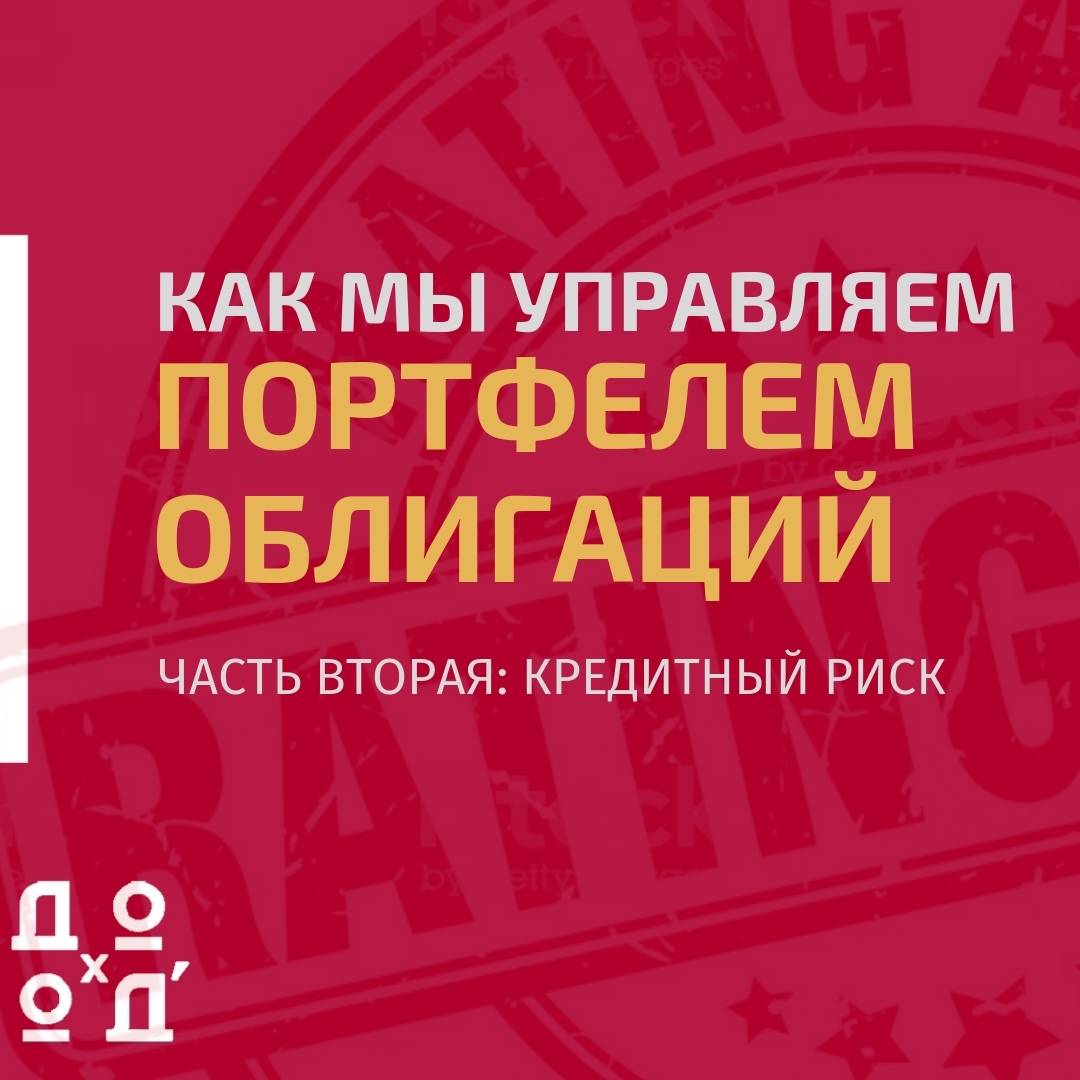 Как его оценить? Кредитные рейтинги - отличный выход. Мы используем свои собственные рейтинги, но и вы вполне можете использовать оценки известных рейтинговых агентств.
Рейтинг может быть присвоен как компании в целом, так и отдельным выпускам ее облигациям. При прочих равных, используйте рейтинги отдельных выпусков - их условия и обеспечение могут сильно различаться.
Кредитные рейтинги отражают вероятность дефолта компаний. Если говорить о самых крупных международных агентствах, таких как Moody's, Fitch и Standard & Poor's, имеющих хорошую историю, то вероятности дефолтов тут следующие (на периодах владения бумагами в 1; 3; 5; 10 лет):
🔷ААА - 0%; 0.14%; 0.39%; 0,82%
🔷АА - 0.02%; 0.14%; 0.33%; 0.74%
🔷А - 0.08%; 0.35%; 0.72%; 1.97%
🔷BBB - 0.26%; 1.23%; 2.53%; 5.6%
🔷BB - 0.97%; 5.27%; 9.51%; 17.45%
🔷B - 4.93%; 15.65%; 22.3%; 30.82%
🔷CCC/C - 27.98%; 42.4%; 48.05%; 53.41%
Например, если вы покупаете облигацию с рейтингом BB и держите ее 5 лет, есть 1 шанс из 10 (9.5%), что вам не вернут деньги. Впрочем, для периода в один год это уже всего 1 шанс из 100 (0.97%).
Хотелось бы привести похожие цифры для рейтингов российских агентств (наиболее известны Эксперт РА, НРА, RusRating) и они есть, но пока мало достоверны. Хорошие оценки можно получить, умножив цифры выше на 1.5. Но в целом, российские рейтинги пока не очень качественны, однако, улучшения в последнее время очевидны.
У многих компаний нет кредитных рейтингов. В большинстве случаев это означает, что вы не можете точно узнать на сколько компания надежна. То есть она может быть как относительно надежной, так и в преддефолтном состоянии. В этом случае, вам придется самостоятельно оценивать кредитный риск (обычно это "B" и ниже).
В нашем фонде рискованных облигаций более 30 бумаг и мы точно знаем, что рано или поздно столкнемся с 2-3 дефолтами в год. Мы готовы к этому. Поэтому вес самых рискованных бумаг не превышает пол процента.