Ask a question
If you have a question, do not hesitate to ask. Developers, administrators and Client Support will promptly receive your question and also promptly try to answer it. If your question should not be visible to other users or is concerned with the need to conduct transactions on your account please use the Member Area.
If you are faced with a problem that can not wait - call us to the contact phone numbers.
Бюджет РФ получил в 2018 г. 70,52 млрд руб. доходов от размещения средств ФНБ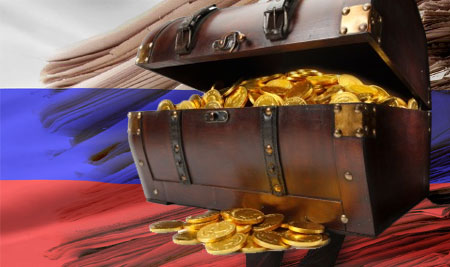 Доходы федерального бюджета РФ от размещения средств Фонда национального благосостояния (ФНБ) в 2018 году составили 70,52 млрд рублей, говорится в сообщении Минфина. Годом ранее бюджет получил доход в 50,84 млрд руб.
В том числе проценты по валютным счетам в Банке России составили 12,33 млрд руб., доходы от вложений в иные финансовые активы - 58,19 млрд руб.
Так, доходность размещения средств ФНБ на счетах в иностранной валюте в ЦБ за 2018 год в рублях составила 18,33% годовых, а в корзине иностранных валют - 0,63% годовых. На рублевых депозитах во Внешэкономбанке доходность составила 4,23% годовых, в долларах США - 0,25% годовых.
Как сообщал Минфин ранее, Фонд национального благосостояния за 2018 год вырос на 7,6% - до 4 трлн 036 млрд 048 млн рублей по сравнению с 3,75 трлн рублей на начало прошлого года. Объем ФНБ в пересчете на доллары составил $58,097 млрд.
На отдельных счетах по учету средств ФНБ в Банке России на 1 января 2019 года было размещено 15,261 млрд долларов, 13,411 млрд евро и 2,601 млрд фунтов стерлингов. На депозитах в «ВЭБ.РФ» - 581,1995 млрд руб. В долговые обязательства иностранных государств вложено 3 млрд долларов, в бумаги российских эмитентов, связанных с реализацией самоокупаемых инфраструктурных проектов, - 161,63 млрд руб. и 4,11 млрд долларов, в привилегированные акции кредитных организаций - 278,99 млрд руб. На депозитах ВТБ и Газпромбанка в целях финансирования самоокупаемых инфраструктурных проектов находилось еще 164,43 млрд руб.