Ask a question
If you have a question, do not hesitate to ask. Developers, administrators and Client Support will promptly receive your question and also promptly try to answer it. If your question should not be visible to other users or is concerned with the need to conduct transactions on your account please use the Member Area.
If you are faced with a problem that can not wait - call us to the contact phone numbers.
Биткоин вознесся ввысь, облигации и золото отскочили вверх, но Dow провалился вниз из-за акций Walgreens Boots
Челюсти смерти между облигациями и акциями еще никогда не размыкались так быстро…


Что вам делать в такой ситуации?
Китайские акции топтались на одном месте…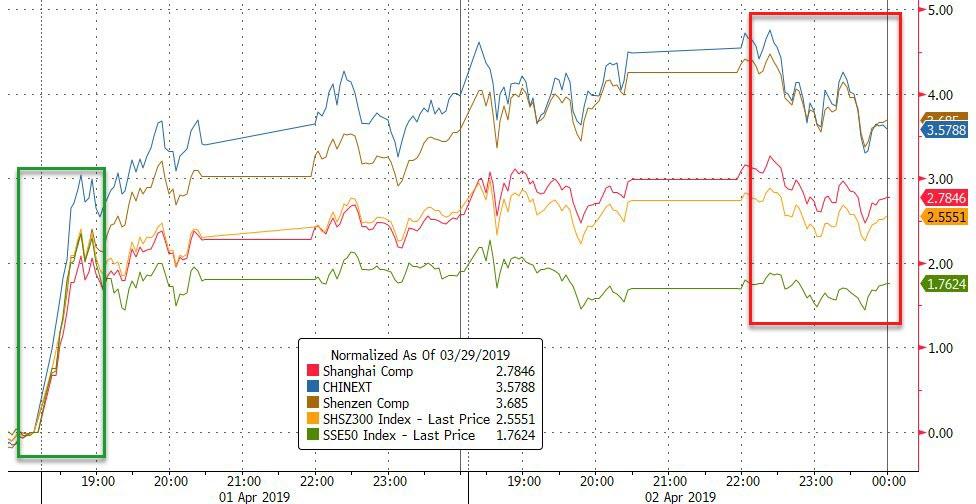 Европейские акции продолжили расти, ведомые вверх британским FTSE…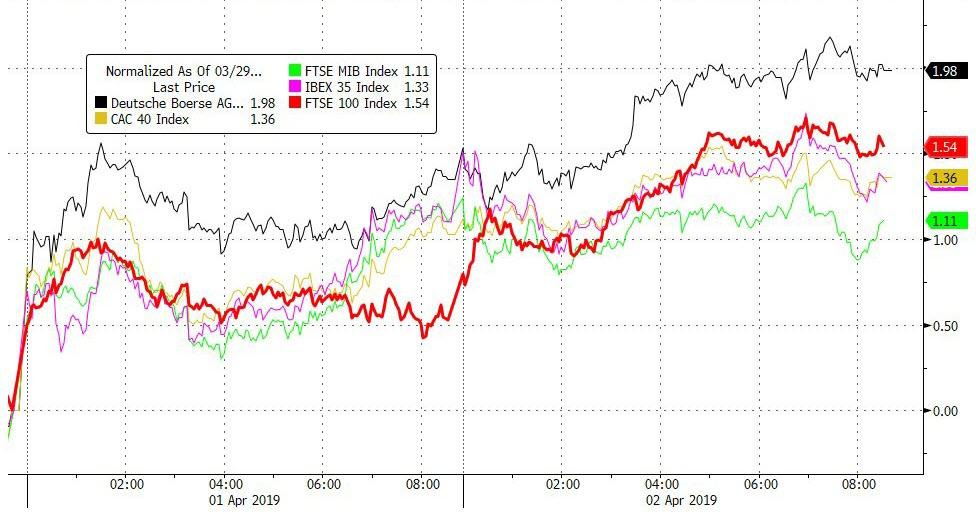 Американские фондовые индексы показали разнонаправленную динамику: Dow упал благодаря акциям Walgreen Boots, Nasdaq вырос, S&P закончил день без изменений, а Транспортный индекс и Small Caps ушли на красную территорию…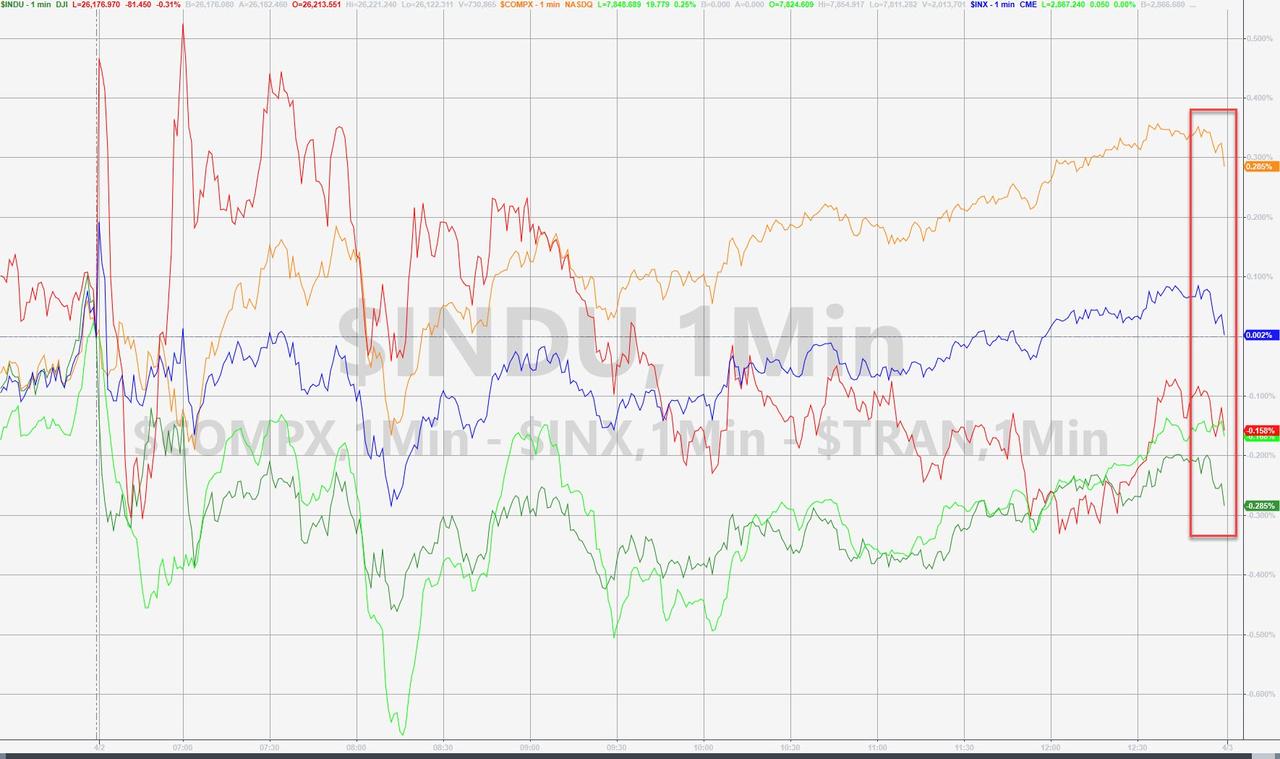 Акции Walgreens Boots подешевели более чем на 13% – и они упали самым стремительным темпом с августа 2014 года и до самых низких значений с октября 2013 года…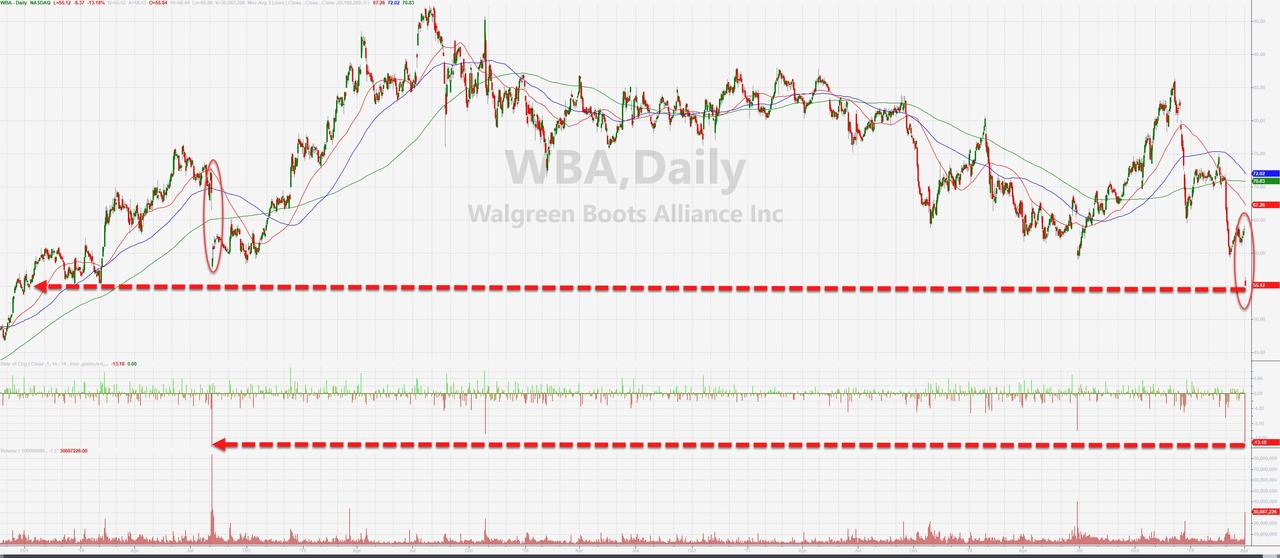 Доходности трежерис растеряли часть вчерашнего роста…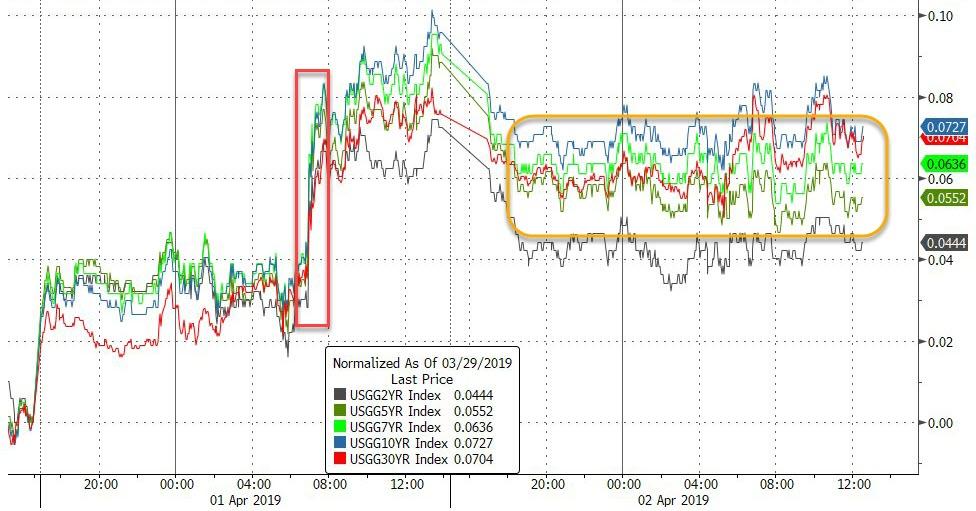 Доходности 10-летних нот вновь ушли под отметку 2,50%…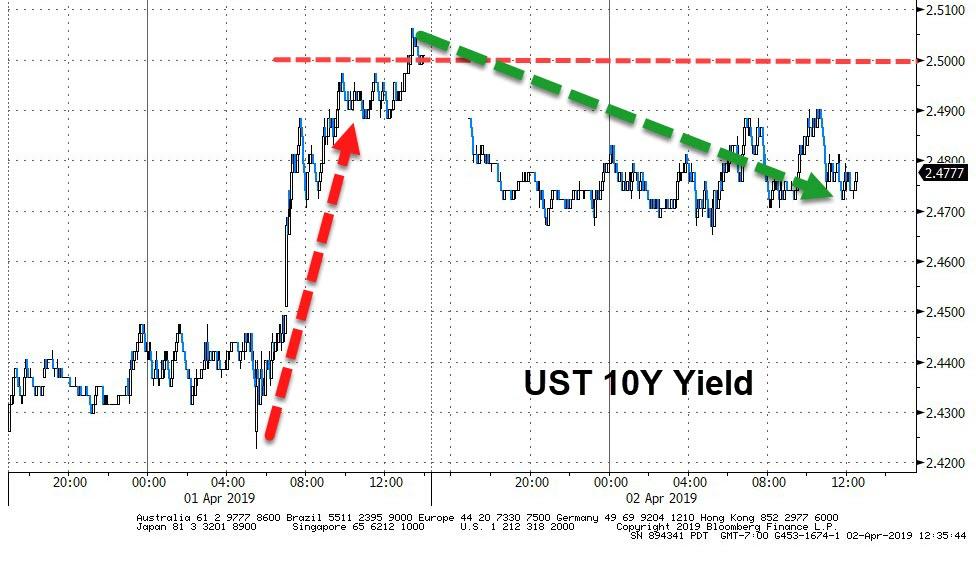 Кривая 3m10Y остается неинвертированной, но она значительно уплощилась сегодня…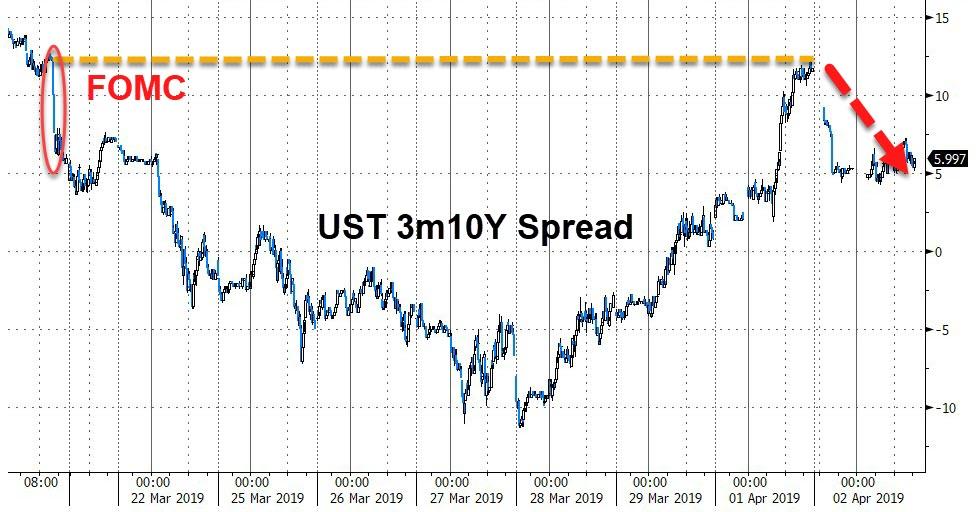 Bloomberg Dollar Index вновь возвысился над отметкой 1200 пунктов и затем опять опустился вниз…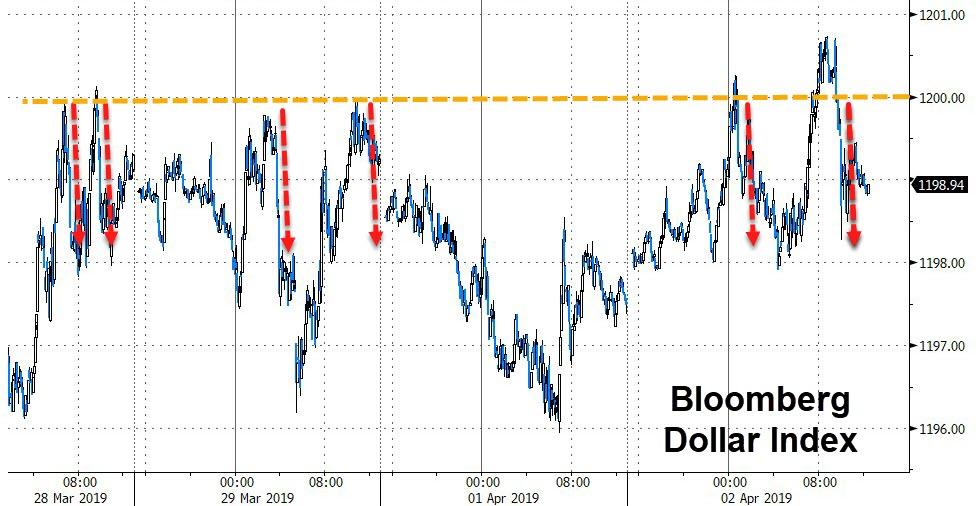 Биткоин пробил снизу отметку $5000 впервые с ноября 2018 года и пробил снизу свою 200DMA…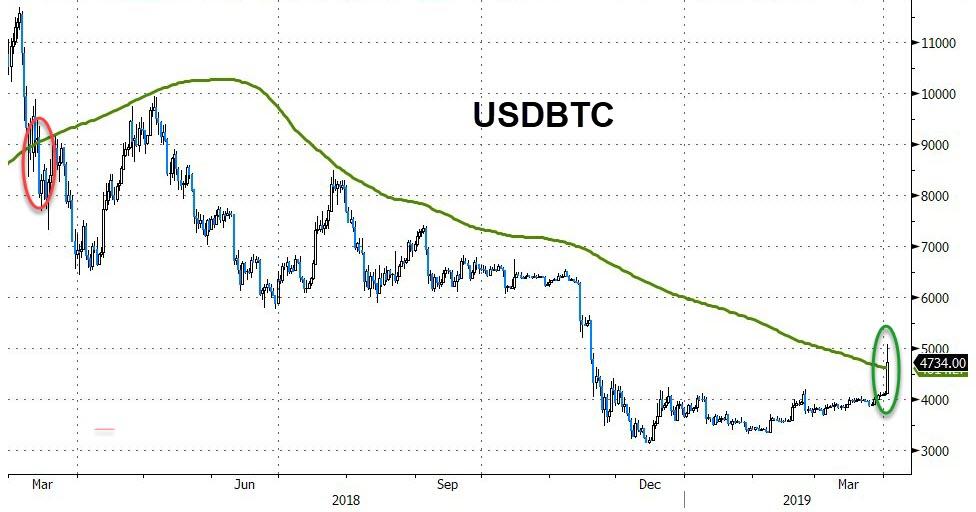 Нефть продолжила расти, а медь падать… драгоценные металлы остались при своих, несмотря на укрепление американского доллара…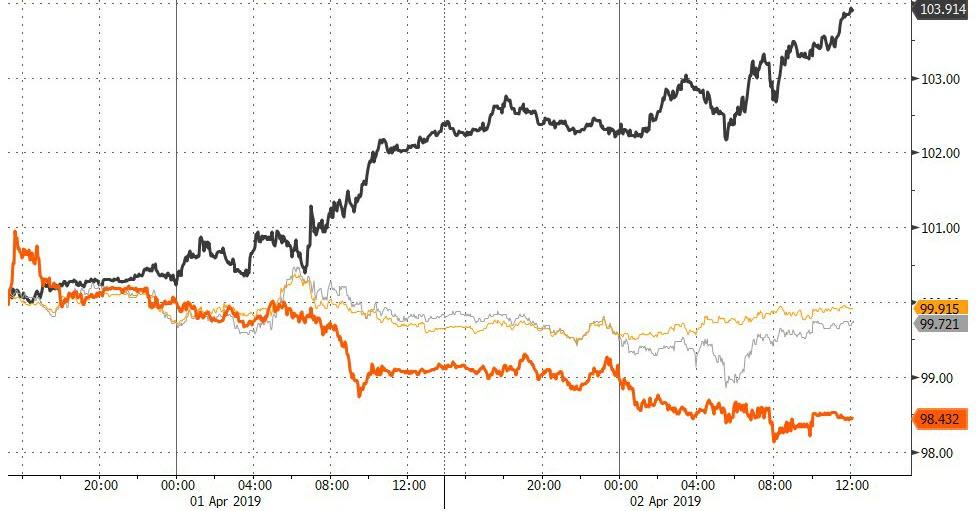 Если китайская экономика чувствует себя так замечательно, почему медь валится вниз?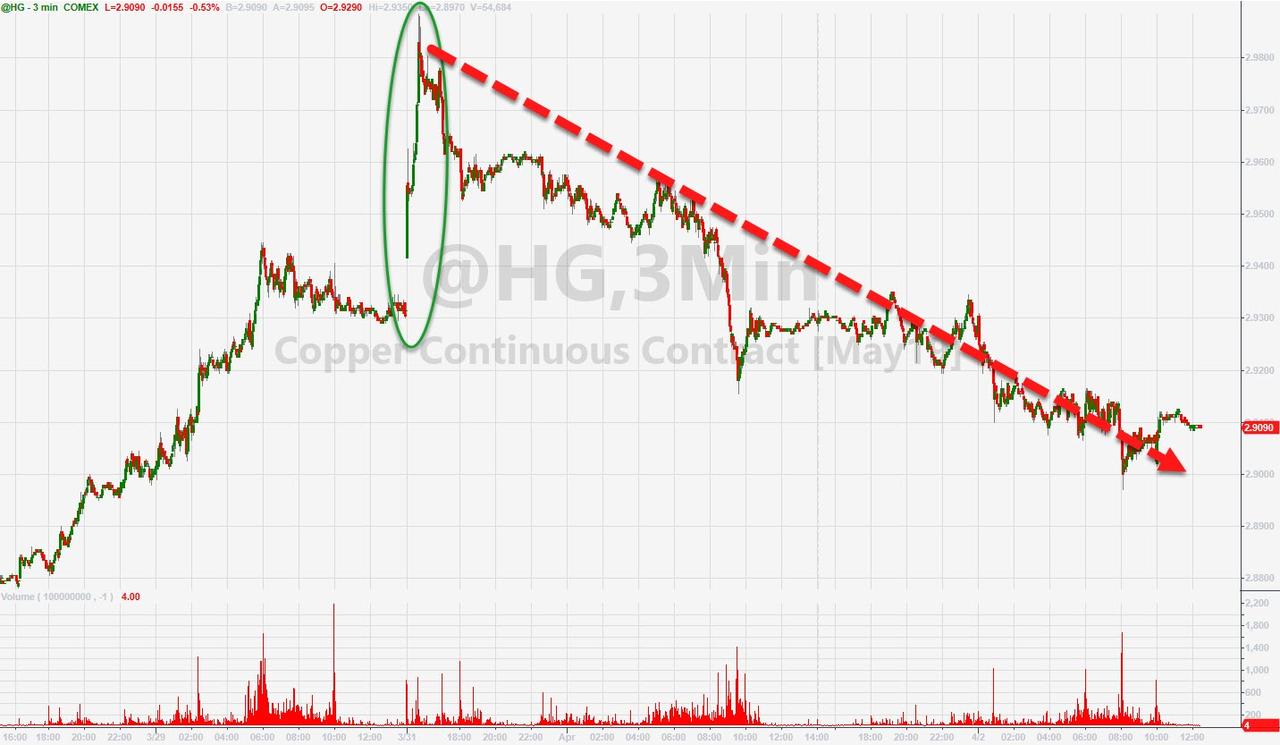 Когда эти челюсти сомкнуться?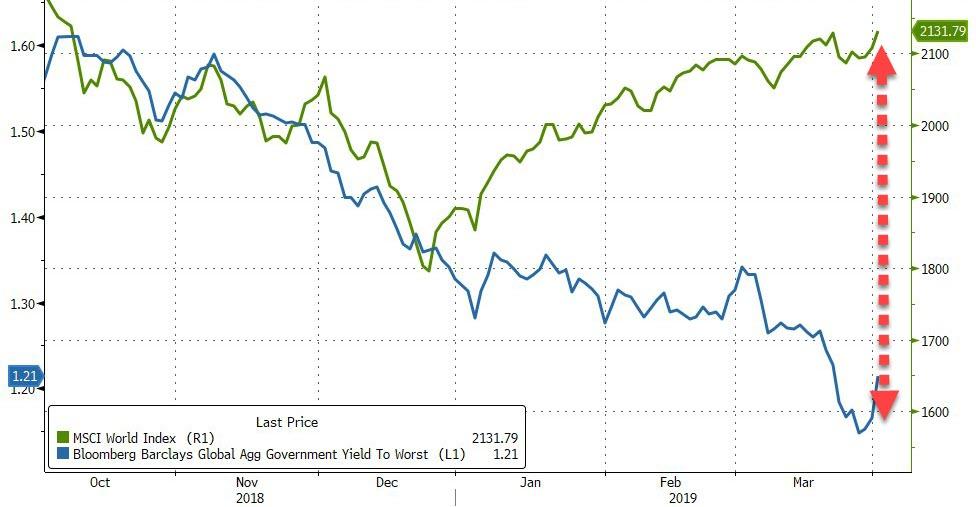 02.04.2019 г.
Источник: Bitcoin Blasts-Off, Bonds & Bullion Bounce, But Dow Dumps On Boots Bust