Ask a question
If you have a question, do not hesitate to ask. Developers, administrators and Client Support will promptly receive your question and also promptly try to answer it. If your question should not be visible to other users or is concerned with the need to conduct transactions on your account please use the Member Area.
If you are faced with a problem that can not wait - call us to the contact phone numbers.
Moody's присвоило «Русалу» корпоративный рейтинг Ba3, прогноз - «стабильный»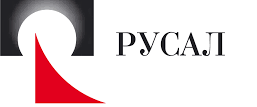 Международное рейтинговое агентство Moody's присвоило «Русалу» корпоративный рейтинг на уровне Ba3. Прогноз по рейтингу - «стабильный», говорится в сообщении агентства.

Рейтинг подкреплен сильными позициями компании на рынке, наличием долгосрочных контрактов, географической диверсификацией производства, большой долей продукции с высокой добавленной стоимостью, наличием 27,8% доли в «Норникеле» и другими факторами, отметили в Moody's.
В апреле 2018 года агентство отозвало рейтинги «Русала» на фоне введения санкций США в отношении Олега Дерипаски и контролируемых им компаний. В январе 2019 года ограничения были сняты. Для этого Дерипаске, который до сих пор находится под санкциями, пришлось снизить долю в компании En+, контролирующем акционере «Русала», с 70% до 44,95%. Дерипаска также напрямую владеет 0,01% акций «Русала», по которым не имеет права получать дивиденды.
В марте этого года агентство Fitch, которое также отзывало рейтинги «Русала» из-за санкций, присвоило компании рейтинг на уровне «BB-« со «стабильным» прогнозом.
«Русал» - крупнейший производитель алюминия за пределами Китая и единственный производитель первичного алюминия в России. По итогам 2018 года компания произвела 3,75 млн тонн алюминия, что на 1,3% больше, чем годом ранее. Продажи компании при этом сократились на 7,2% - до 3,7 млн тонн.