Ask a question
If you have a question, do not hesitate to ask. Developers, administrators and Client Support will promptly receive your question and also promptly try to answer it. If your question should not be visible to other users or is concerned with the need to conduct transactions on your account please use the Member Area.
If you are faced with a problem that can not wait - call us to the contact phone numbers.
Акции, облигации, биткоин и золото соскользнули вниз на фоне снижения "риска" американского суверенного долга
Ликвидность иссякает?

Китайские акции значительно снизились и ушли на красную территорию по итогам недели…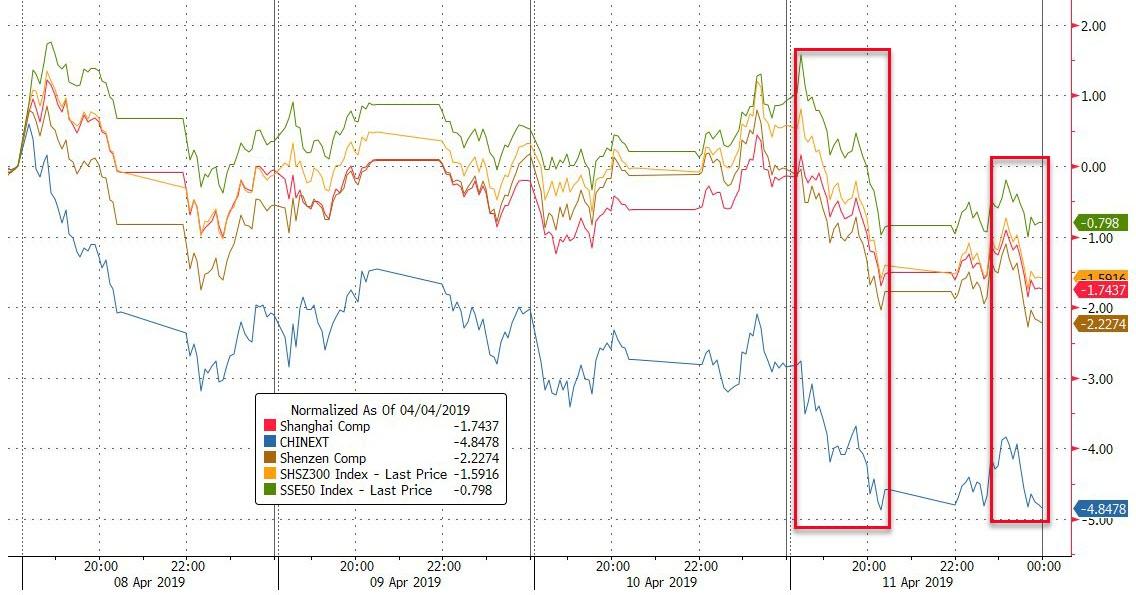 Возможно ли такое, что китайцы начали терять уверенность?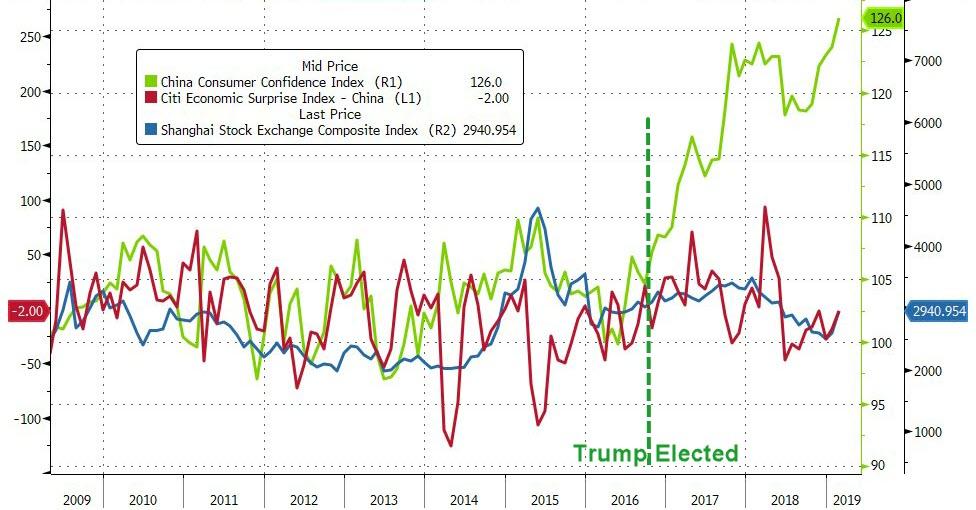 Европейские рынки открылись снижением, но в преддверии комментариев ЕЦБ об отрицательных ставках для TLTRO состоялся отскок, после чего фондовые индексы вновь завернули вниз…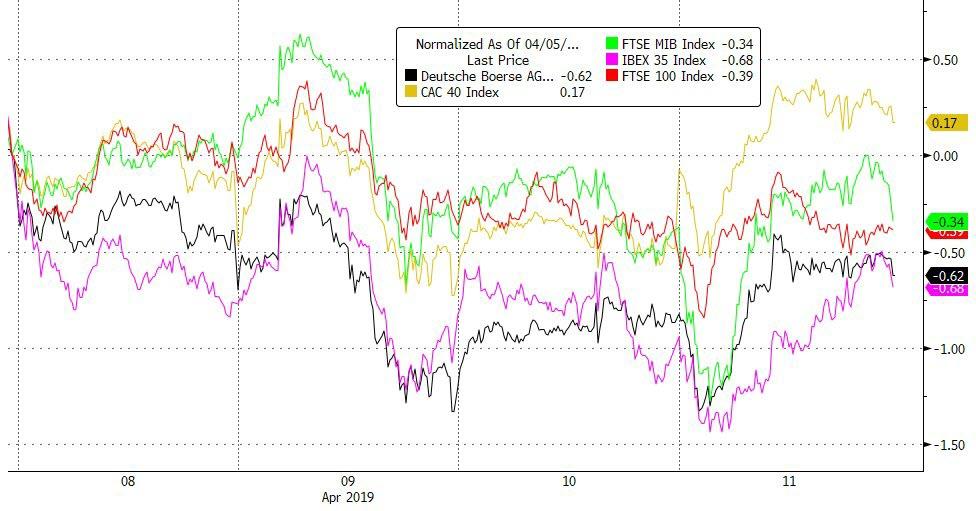 Американские фондовые индексы показали смешанную динамику, при этом лишь Транспортный индекс показал значительный прирост. Алгоритмы бросили все силы, чтобы вывести S&P на зеленую территорию, и это им удалось…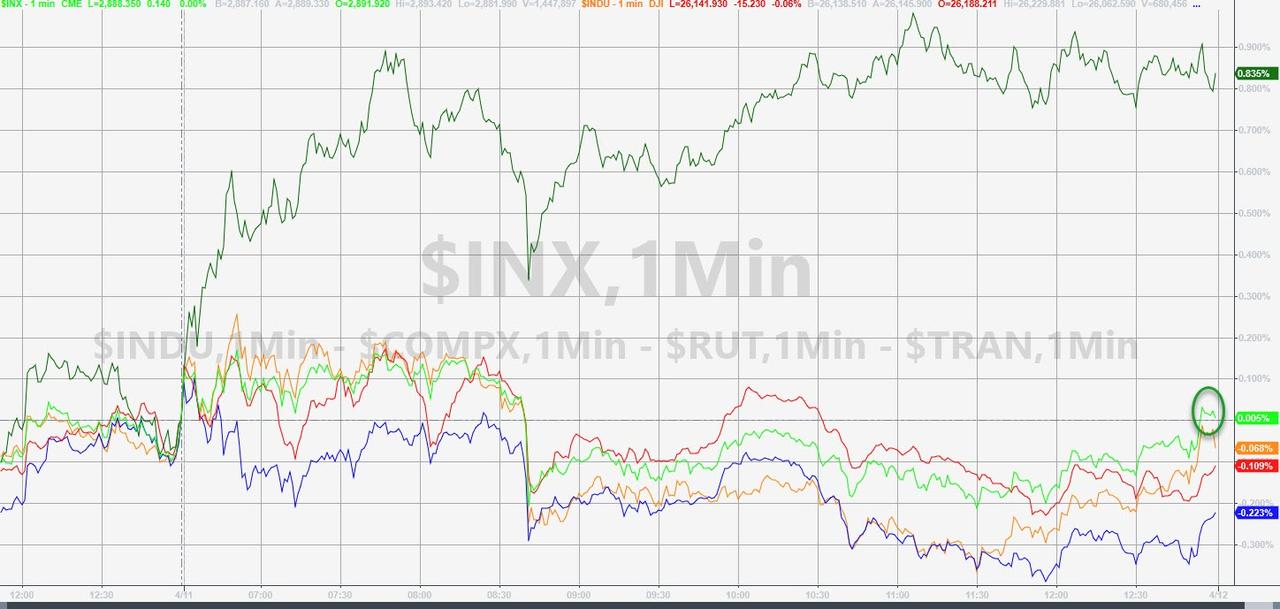 S&P растет в последний час торгов в 13-и из последних 14-и дней (и только 2 апреля этот индекс снизился на 0,1% в последний час сессии) …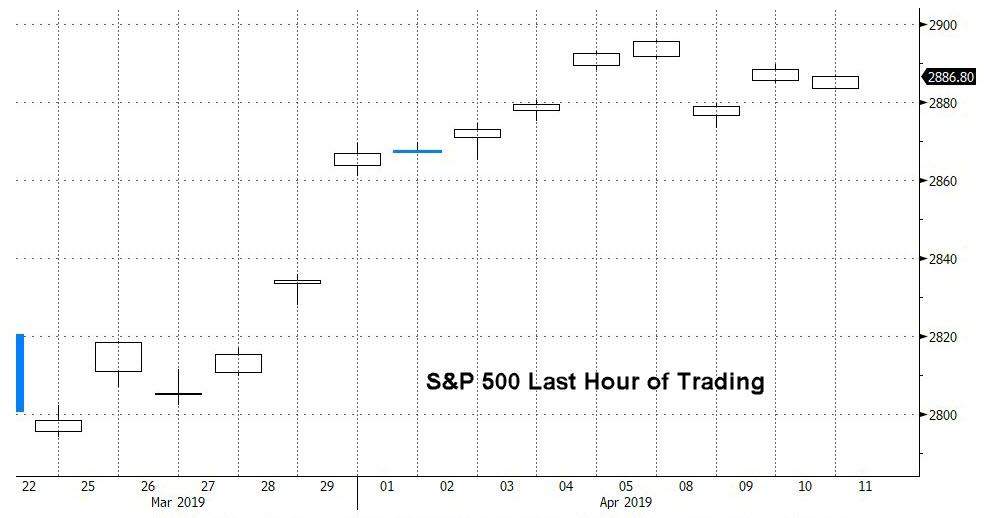 Фактически, весь 2019 год мы наблюдали подскоки в последний час регулярных торгов…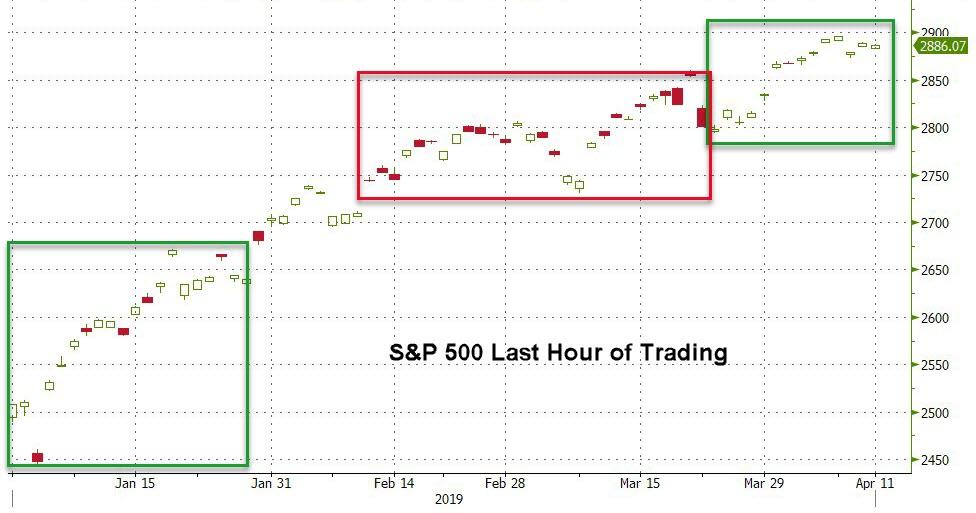 Доходности трежерис подросли (несмотря на слабость акций) …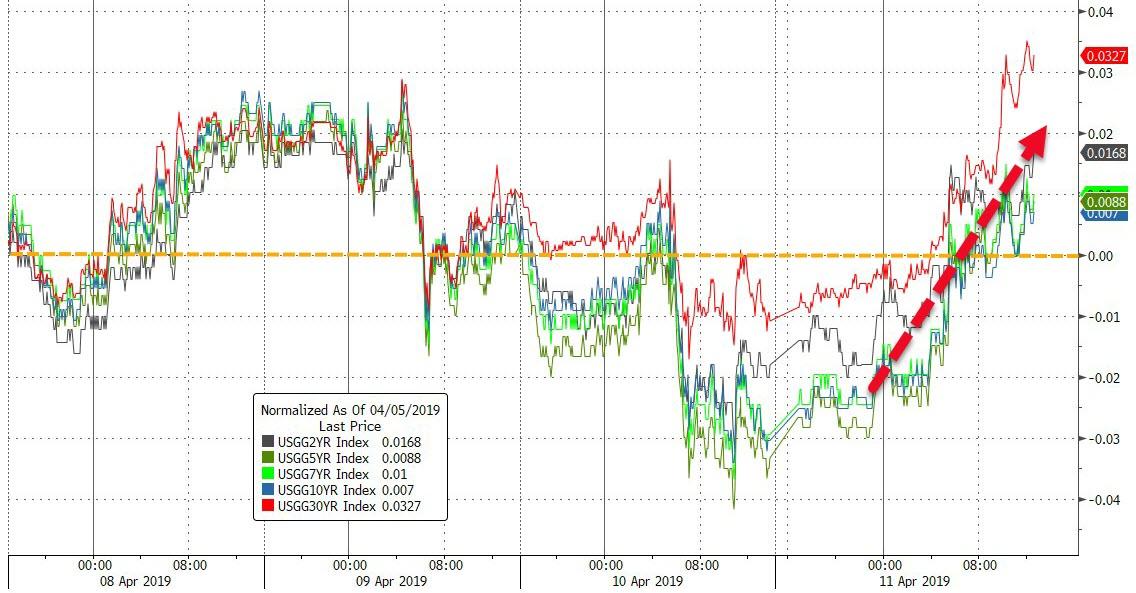 При этом доходности 10-летних нот вновь возвысились над отметкой 2,50%…
Доллар подскочил вверх, возвысившись над отметкой 97,00 пунктов…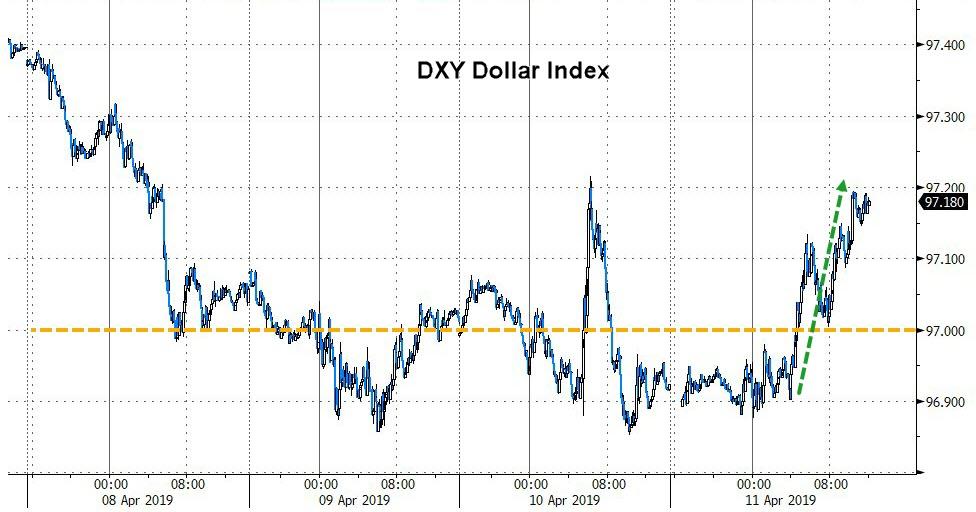 Криптовалюты провалились вниз…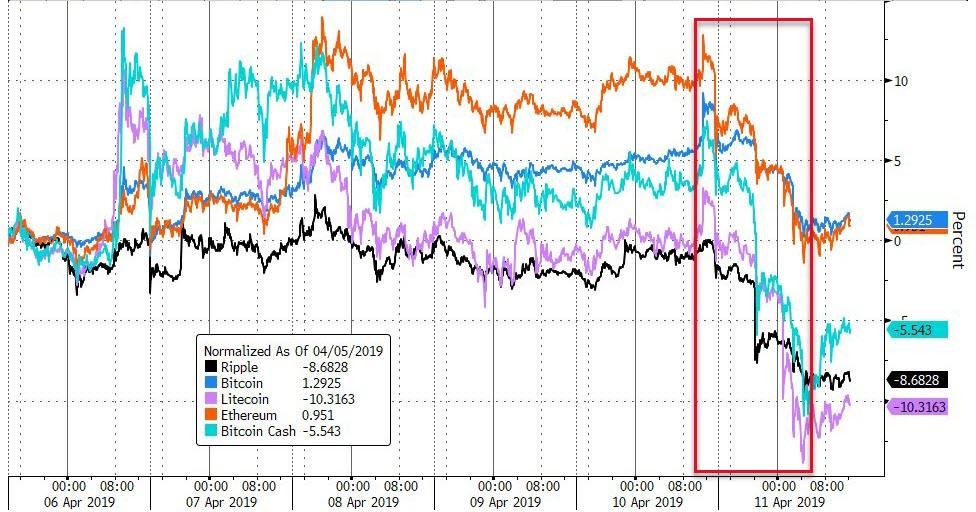 Рынки коммодити ушли вниз по всему спектру…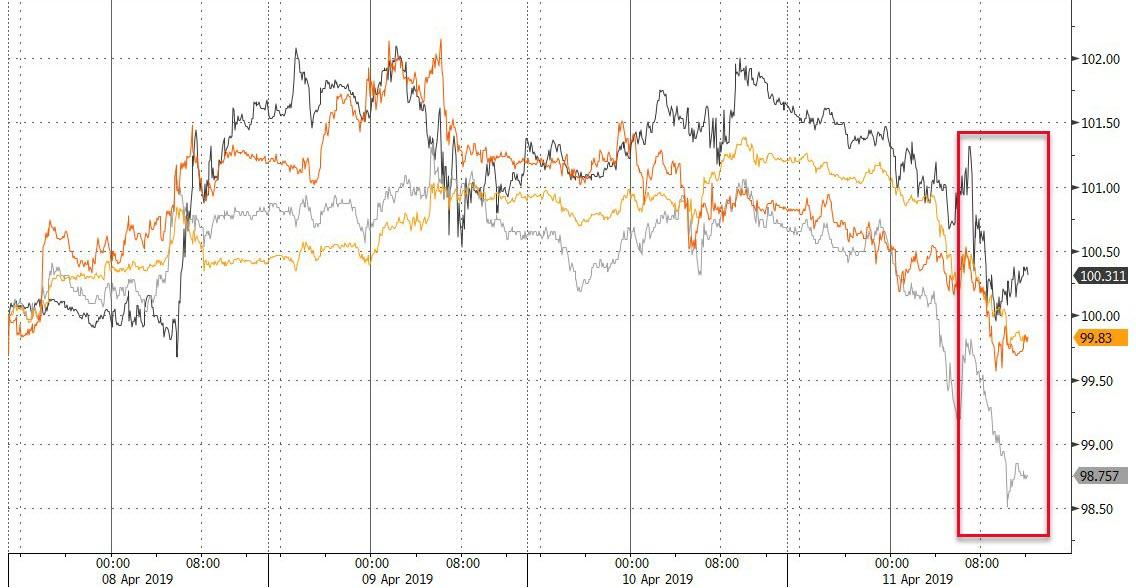 Золото ушло под отметку $1300…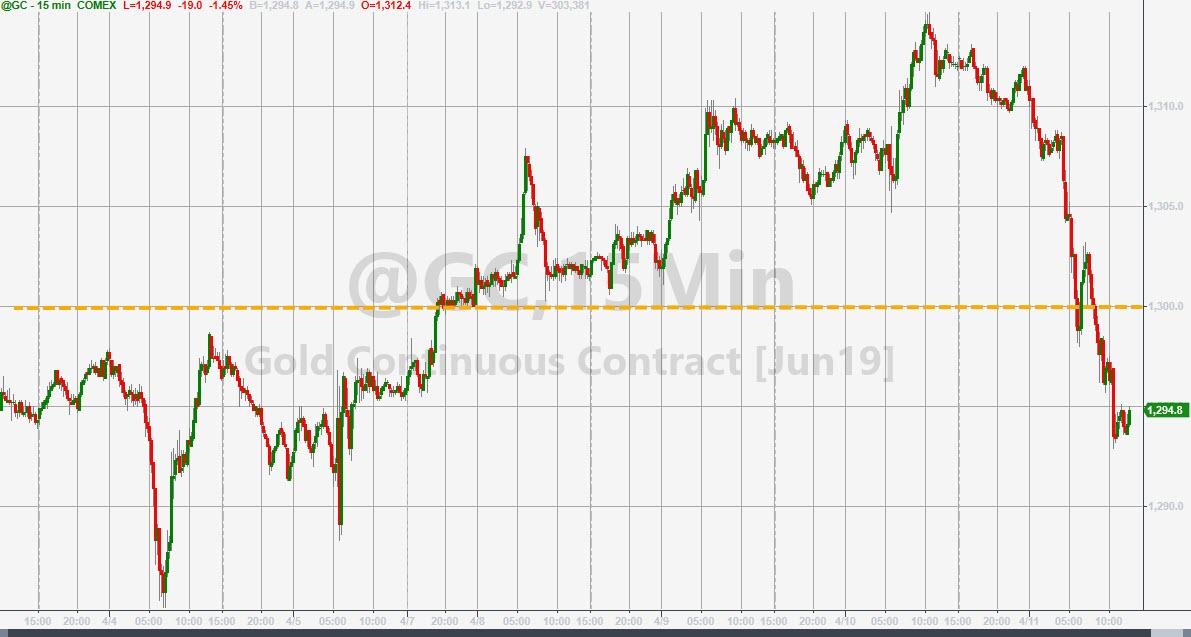 Ну и наконец, мы отмечаем, что посреди многочисленных проблем президента Трампа и в условиях растущего дефицита бюджета, стремительно увеличивающегося суверенного долга, нарастающих угроз гегемонии петродоллара и т.д., и т.д. … суверенный риск США (дефолт/девальвация) обвалился в самым низким значениям со времен кризиса Lehman…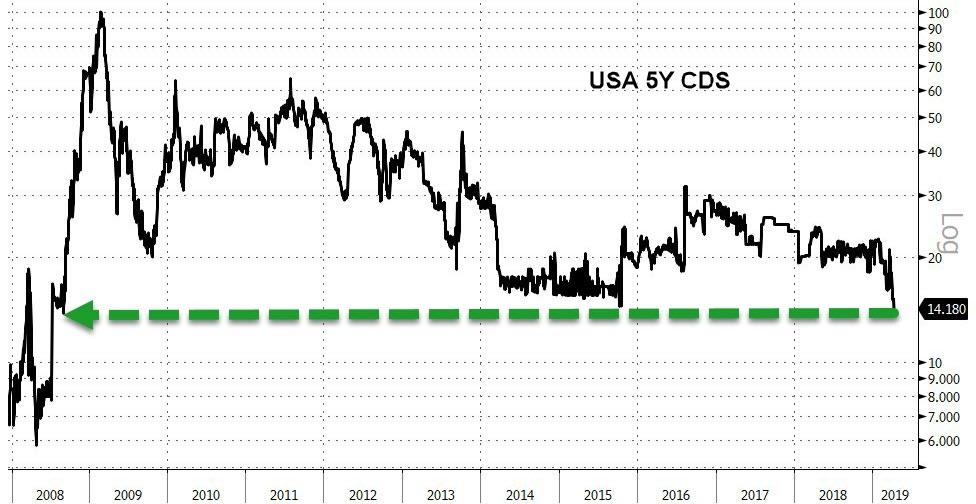 Неужели акции начинают осознавать, что ликвидность иссякает?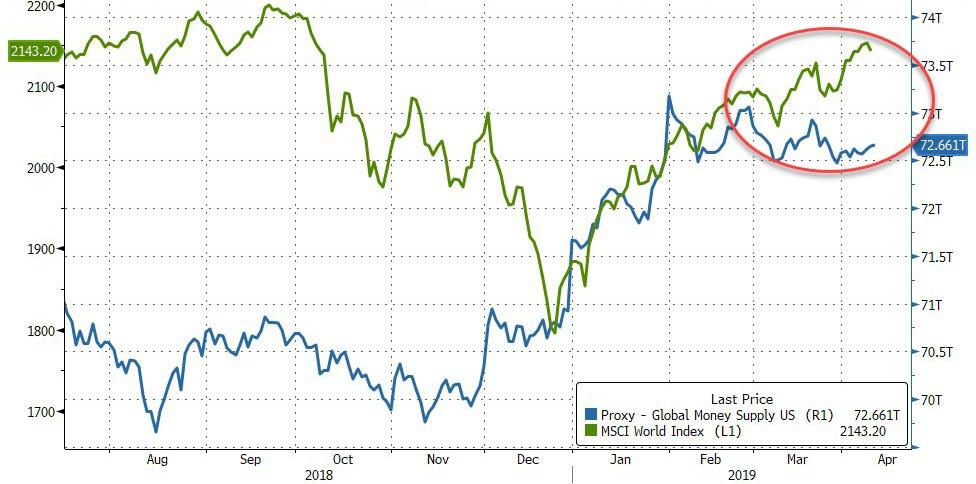 11.04.2019 г.
Источник: Stocks, Bonds, Bitcoin, & Bullion Sink As USA 'Risk' Plunges