Ask a question
If you have a question, do not hesitate to ask. Developers, administrators and Client Support will promptly receive your question and also promptly try to answer it. If your question should not be visible to other users or is concerned with the need to conduct transactions on your account please use the Member Area.
If you are faced with a problem that can not wait - call us to the contact phone numbers.
Нефть подскочила, Small Caps упали на фоне самых низких объемов торгов в текущем году
Гэп между акциями, растущими вслед за глобальным предложением денег, и макроэкономической статистикой еще никогда не бывал таким большим…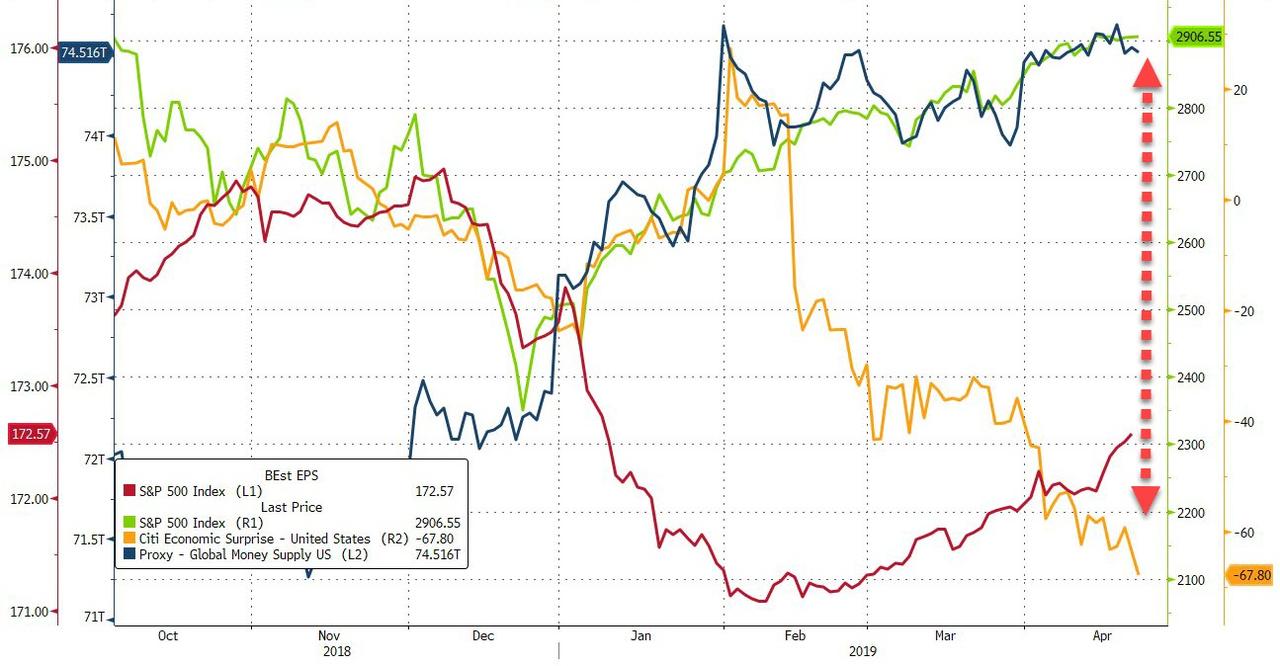 Ничего интересного в этом нет… продолжайте движение…
Китайские акции упали…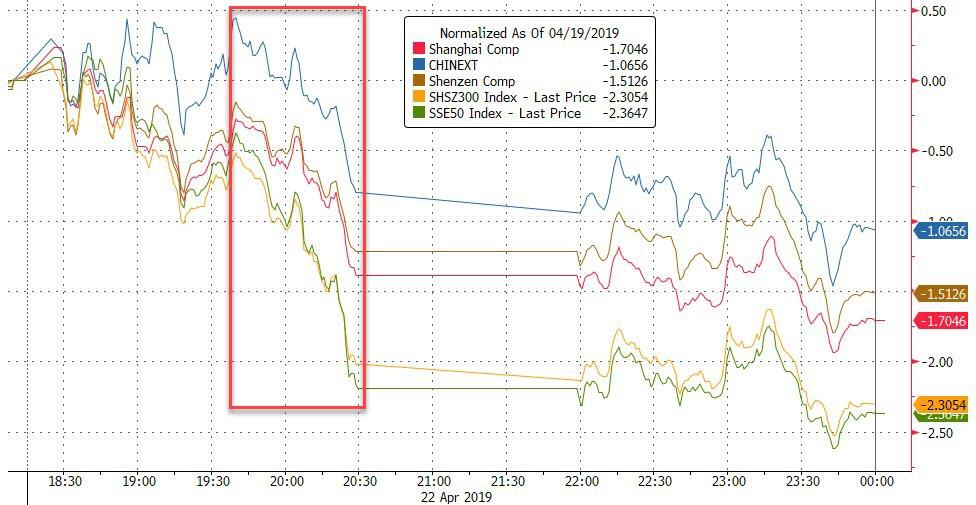 Small Caps показал наихудшую динамику среди прочих индексов, а Nasdaq – лучшую, сумев выбраться на зеленую территорию… в 15:30 Восточного времени был дал старт паническим покупкам, чтобы чуть-чуть подправить картину…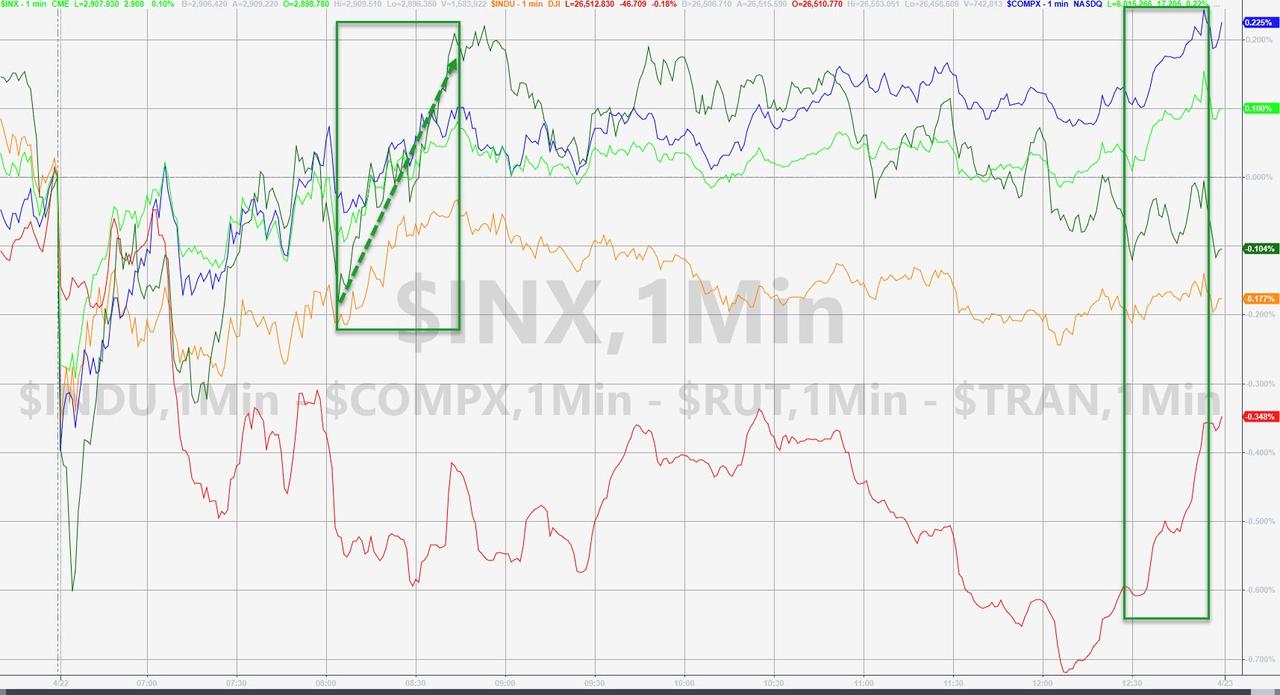 Обратите внимание – кажется, машины забыли, что европейские рынки были закрыты, поскольку они запустили ралли в преддверии "закрытия Европы" …
Small Caps падают относительно акций мегакорпораций в течение 7 дней подряд…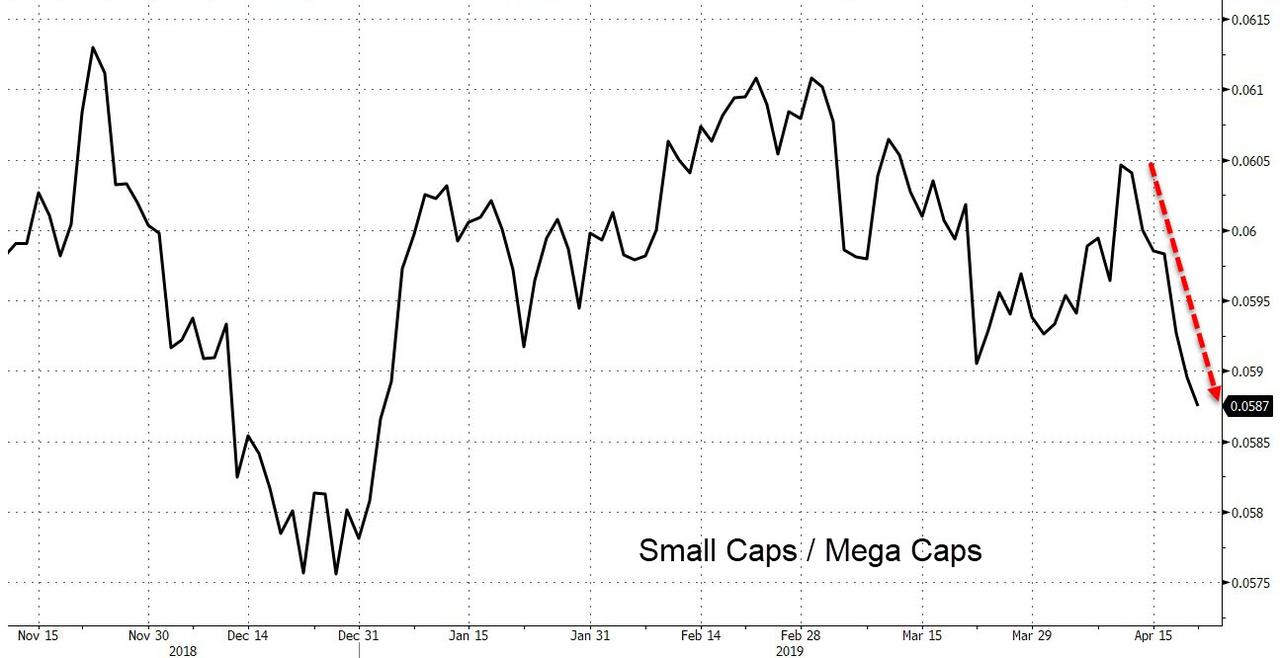 2900 пунктов по S&P 500 – эта самая важная отметка в настоящий момент…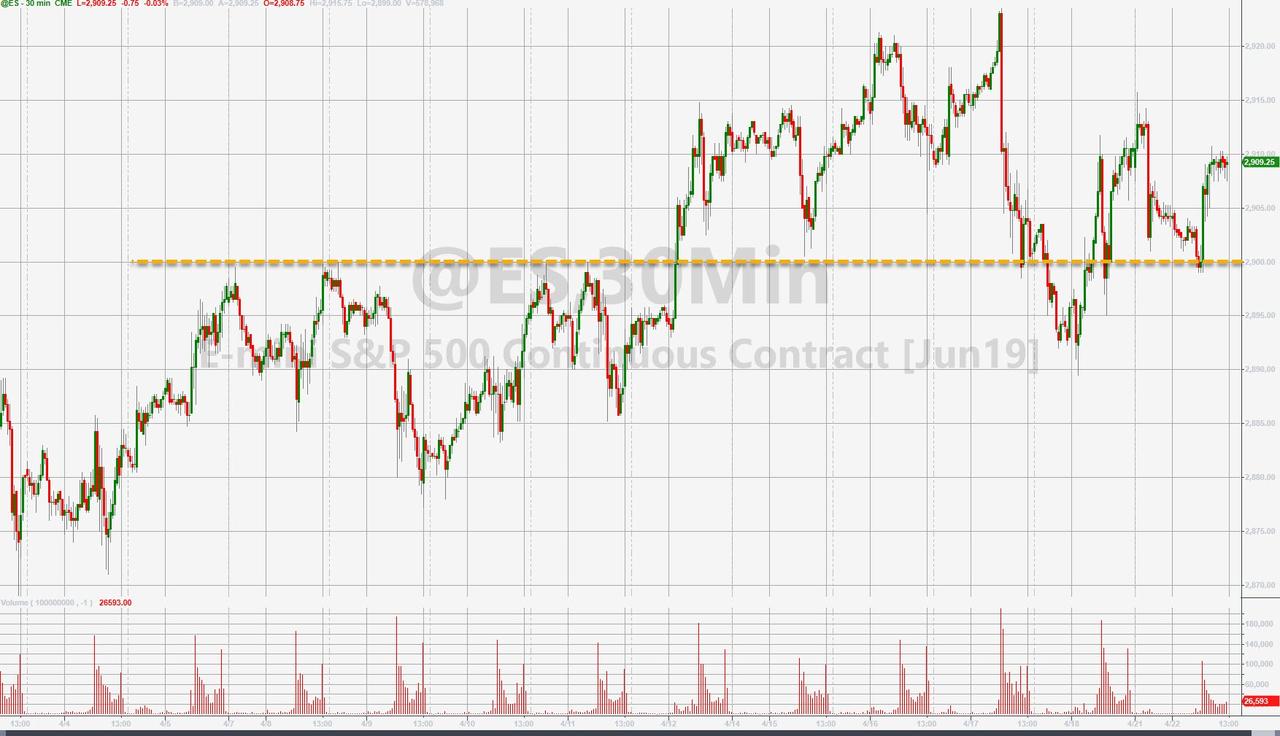 (В последние 6 дней S&P 500 закрывался – 2907, 2906, 2907, 2900, 2905, 2906)
Доходности трежерис подросли по итогам дня…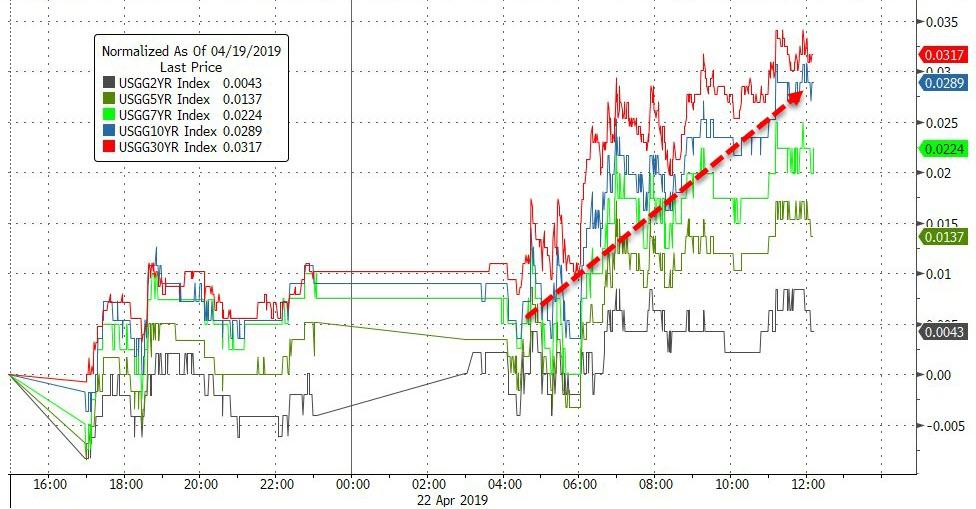 Доходности 30-летних облигаций по-прежнему пребывают под отметкой 3,00%…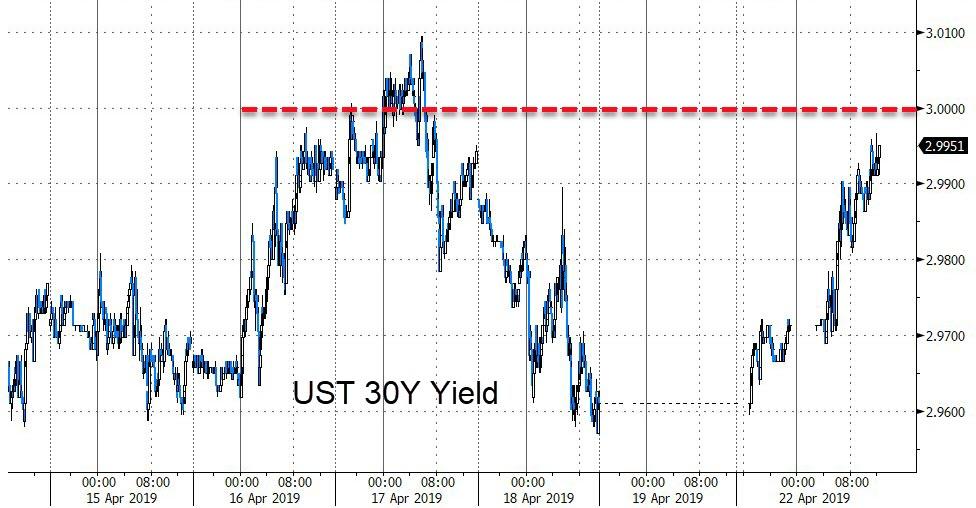 Кривая доходности вновь подросла…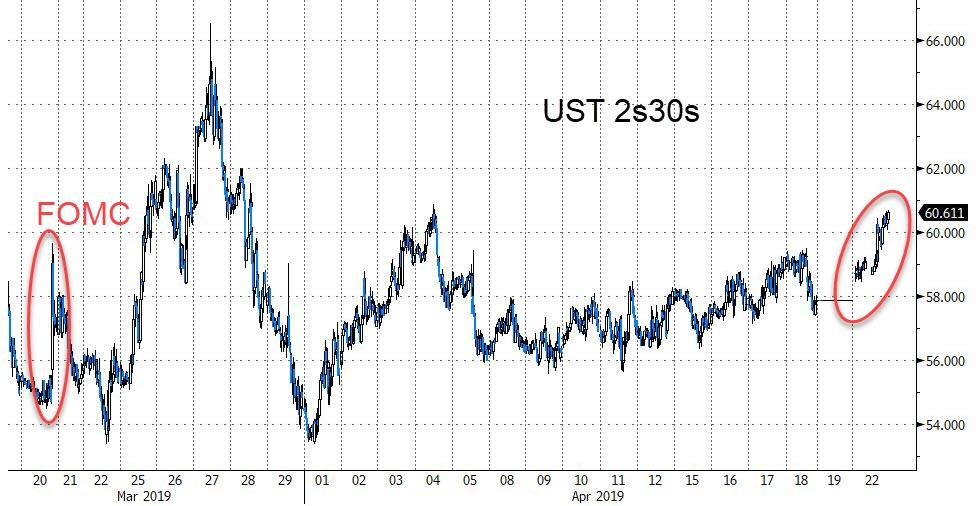 Доллар в течение 2-х дней находится во флэте…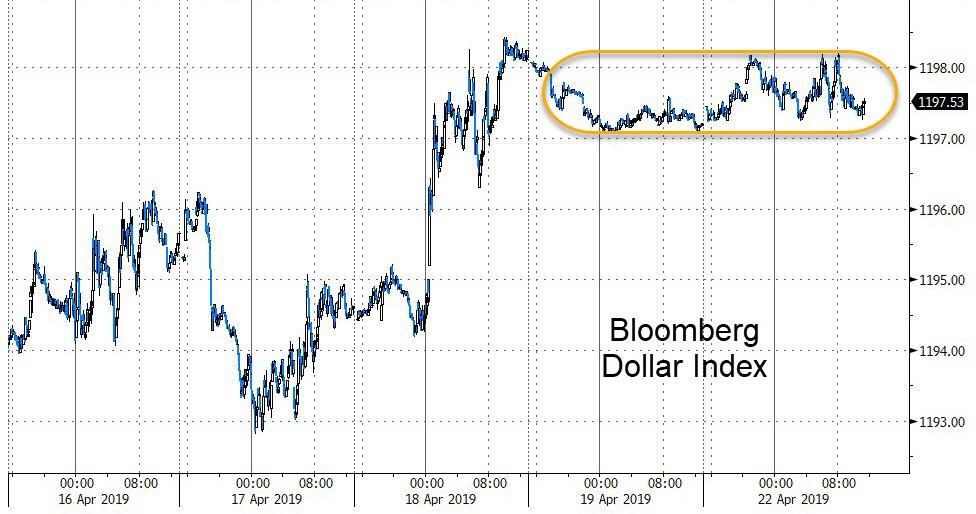 Биткоин подрос после распродаж, случившихся в субботу…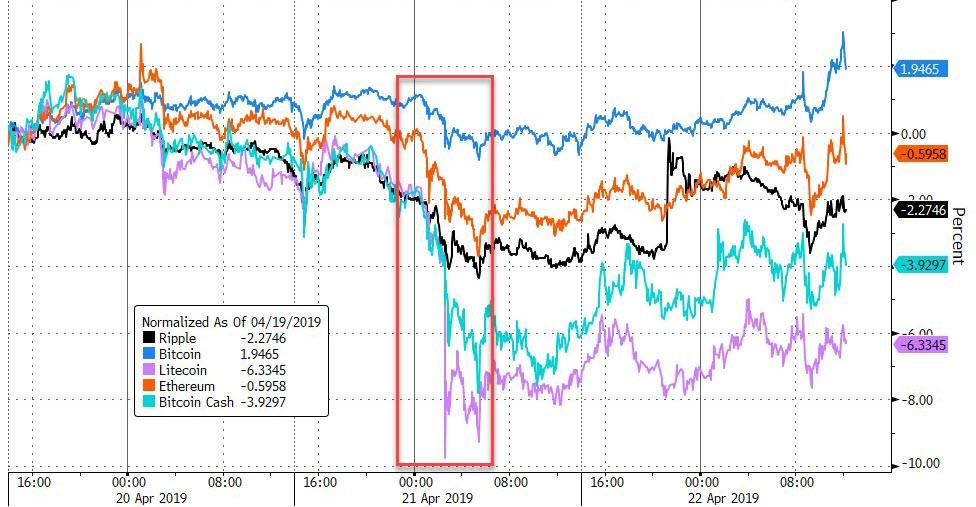 Драгоценные металлы топтались на одном месте, нефть подскочила вверх, а медь упала…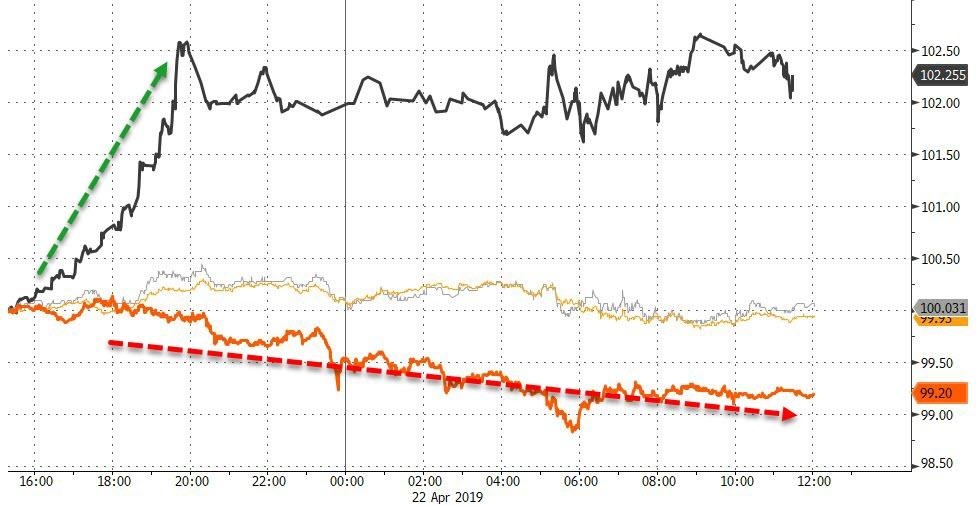 Ну и наконец, мы отмечаем, что мрачная статистика по американскому сектору жилья, вышедшая утром, отправила Индекс Макросюрпризов к самым низким значениям с июня 2017 года…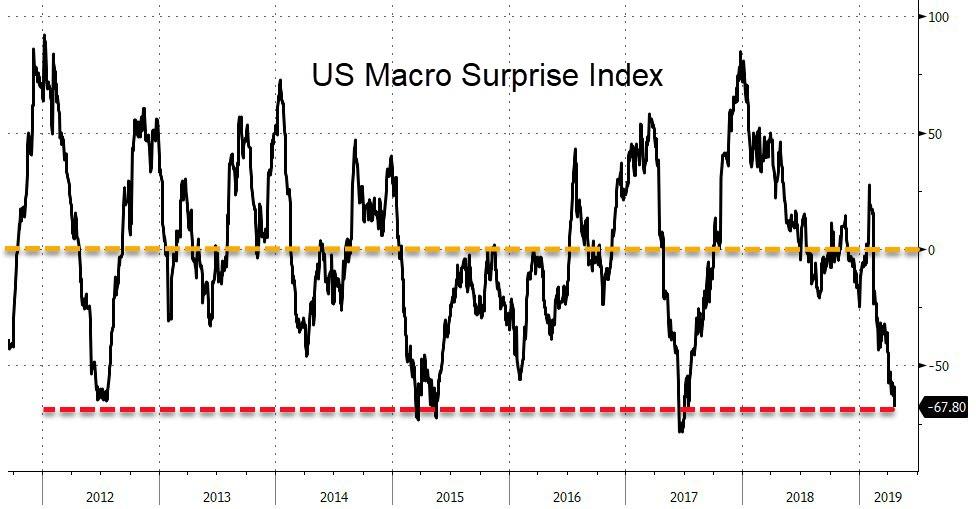 22.04.2019 г.
Источник: Oil Jumps, Small Caps Dump On Lowest Volume Day Of The Year