Ask a question
If you have a question, do not hesitate to ask. Developers, administrators and Client Support will promptly receive your question and also promptly try to answer it. If your question should not be visible to other users or is concerned with the need to conduct transactions on your account please use the Member Area.
If you are faced with a problem that can not wait - call us to the contact phone numbers.
Чистая прибыль банка "Уралсиб" по МСФО за 9 месяцев выросла вдвое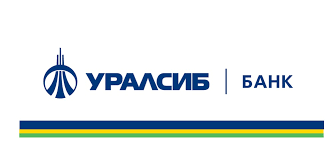 Чистая прибыль банка "Уралсиб" по МСФО за первые три квартала выросла вдвое по сравнению с аналогичным периодом прошлого года и составила 13,39 миллиарда рублей, следует из отчета кредитной организации.

Чистый процентный доход банка за период сократился на 2%, до 16,72 миллиарда рублей, чистый комиссионный доход — на 6,5%, составив 5,16 миллиарда рублей. Процентные доходы, рассчитанные по эффективной процентной ставке, составили 29,9 миллиарда рублей, снизившись на 0,4% в годовом выражении.
Активы банка по состоянию на 30 сентября составили 500 миллиардов рублей против 504,33 миллиарда на конец прошлого года, обязательства — 405,08 миллиарда рублей против 420 миллиардов соответственно.
Банк России и Агентство по страхованию вкладов (АСВ) в конце 2015 года сообщили о санации банка "Уралсиб", входившего в одноименную финансовую корпорацию. Санатором кредитной организации впервые было выбрано физическое лицо: АСВ предоставило бизнесмену Владимиру Когану кредиты на общую сумму 81 миллиард рублей для финансового оздоровления "Уралсиба".