Ask a question
If you have a question, do not hesitate to ask. Developers, administrators and Client Support will promptly receive your question and also promptly try to answer it. If your question should not be visible to other users or is concerned with the need to conduct transactions on your account please use the Member Area.
If you are faced with a problem that can not wait - call us to the contact phone numbers.
Индексы США росли вчера на оптимизме по восстановлению экономики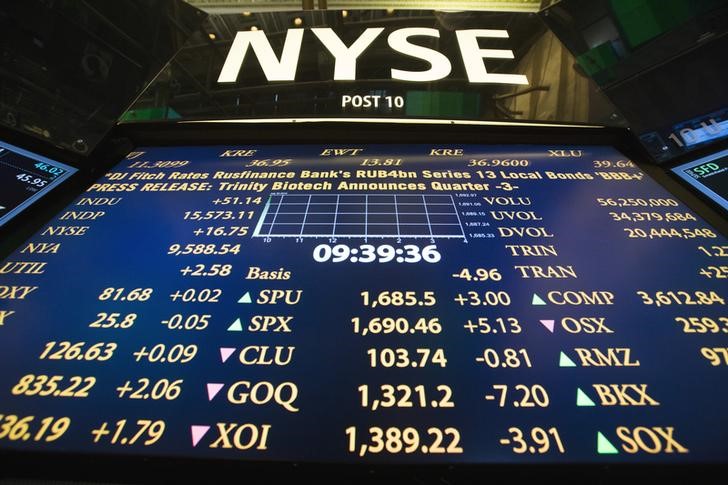 Крупнейшие американские фондовые индексы на закрытии торгов в понедельник умеренно росли, этот рост был поддержан данными о росте индексов деловой активности и занятости в промышленности США в мае.

По состоянию на 23.04 мск индекс Dow Jones Industrial Average (DJIA) увеличивался на 0,36%, до 25475,02 пункта, индекс высокотехнологичных компаний NASDAQ — на 0,66%, до 9552,05 пункта, индекс широкого рынка S&P 500 — на 0,38%, до 3055,73 пункта.
Ранее стало известно, что индекс деловой активности в промышленности США (ISM Manufacturing) в мае вырос до 43,1% со значения апреля в 41,5%. Кроме того, индекс занятости в промышленности страны в мае поднялся до 32,1% с апрельского уровня в 27,5%.
Сдерживали рост риски вокруг отношений властей США и Китая, которые продолжают оставаться в центре внимания трейдеров. Так, ранее американский президент Дональд Трамп заявил, что Вашингтон намерен пересмотреть отношения с Гонконгом, включая предоставляемые ему льготы, а также пригрозил наложить санкции на официальных лиц Китая и Гонконга, которые, по их мнению, подрывают автономию Гонконга.
Также рост замедляют новости о массовых беспорядках, которые произошли в крупнейших городах США в прошедшие выходные.