Ask a question
If you have a question, do not hesitate to ask. Developers, administrators and Client Support will promptly receive your question and also promptly try to answer it. If your question should not be visible to other users or is concerned with the need to conduct transactions on your account please use the Member Area.
If you are faced with a problem that can not wait - call us to the contact phone numbers.
Клуб Вангователей. Итоги недели 15.12 - 21.12
Доброе утро всем, друзья! Всего 10 дней остается до Нового года, а мы не перестаем подводить итоги по Клубу каждый понедельник. И в этот раз они получились вот такие.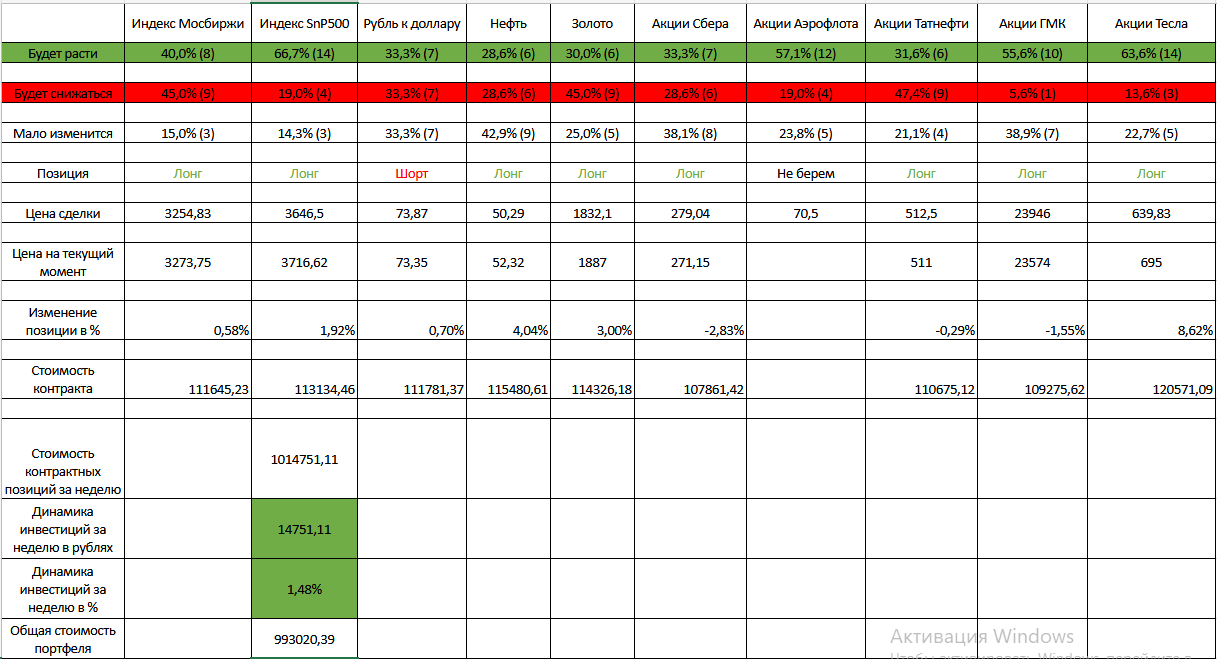 Зелененькие "огни" внизу таблицы сразу говорят нам о том, что неделя немного, но плюсовая. В этот раз откровенных провалов по позициям не было. Ну разве что Сбер. (-2,8%). Да и то это вполне ожидаемо, что после обновления истхаев будет небольшой откат. Зря изначально лонг выбирали. Ну и НорНикель немного подупал, но тоже ничего критичного (-1,5%). Мосбиржа, пара рупь/доллар и Татнефть колебались в диапазоне менее 1%. Зато можно выделить сразу 4 удачные сделки на минувшей неделе. Индекс СиПи принес нам почти +2%. Покупка золота и нефти по 3% и 4% прибыли. Ну и снова царский подарок нам подкинула Тесла, отыгравшись за просадку в прошлый раз (+8,6%). Итого за неделю имеем +1,48% дохода или 14751 руб. в натуральном выражении. Тут больше интересна даже другая цифра. На текущий момент стоимость нашего портфеля составляет 993 тыс. руб. А начинали, я напомню, мы с 1 млн. Так что, на последнюю "игровую" неделю года в нашем Клубе главная интрига - это, пожалуй, сможем ли мы хотя бы выйти в ноль. Но это уже чуть позже сегодня, в следующем посте.
Пока же подведем итоги конкурса прогнозов. Тут сразу скажу - есть один момент. У нас на этой неделе 2 победителя, которые сделали по 7 удачных выстрелов из 10.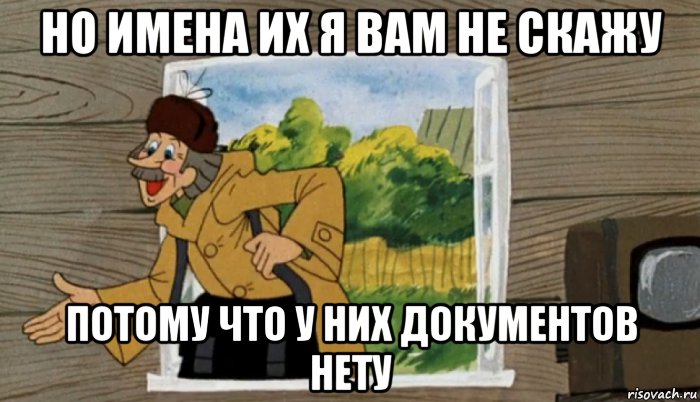 Точнее одно скажу - это пользователь @SVYATOSLAV. А второго - увы, нет( Из за бага, что перекидывает с профиля любого пользователя на одного конкретного, я даже не могу посмотреть имя второго победителя. Тут поможет разве что идентификация по аватарке (на кубке он справа).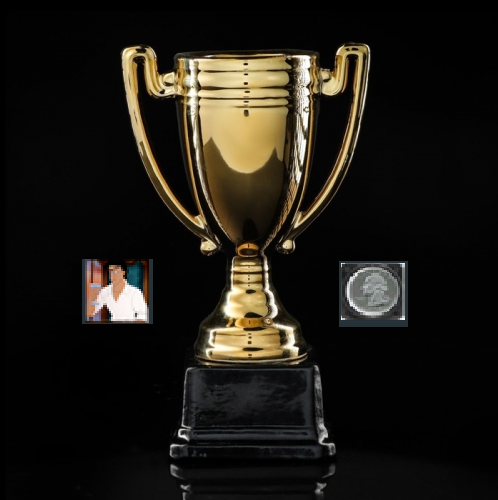 Как видите, с аватарками тоже пришлось выкручиваться, поэтому они такие "пиксельные" в этот раз. В любом случае, наши победители большие молодцы, оказались на голову сильнее в прогнозах всех остальных наших экспертов!
А вот все остальные результаты: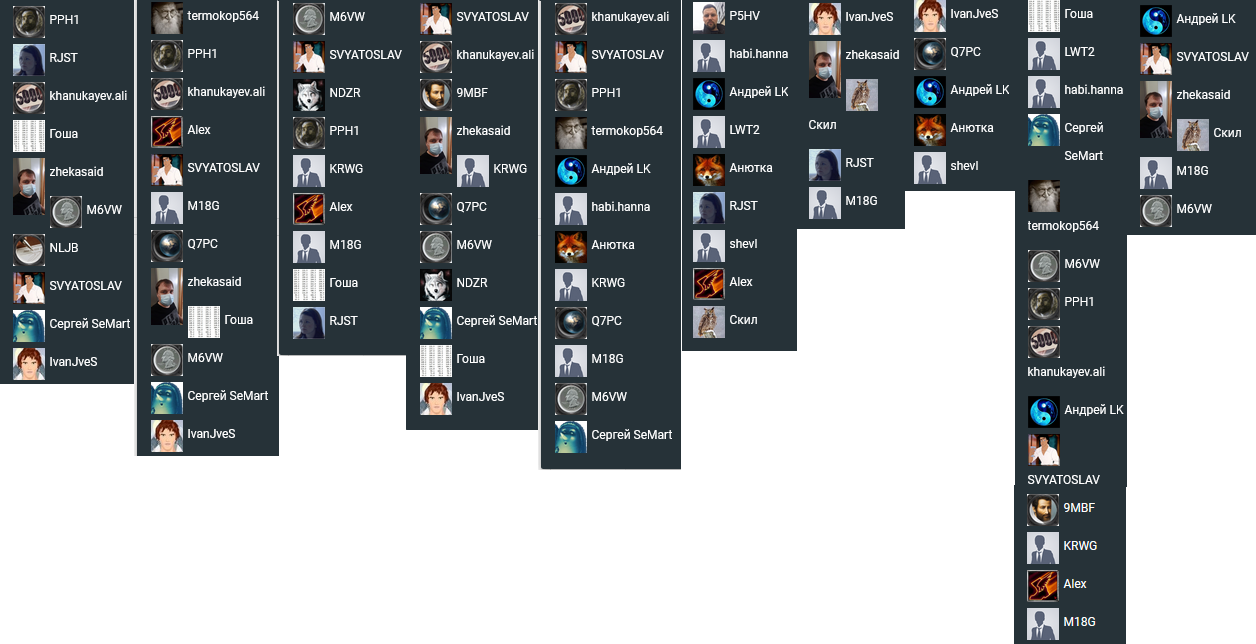 С этим все, а буквально через несколько мгновений выложу пост с последним в этом году опросом на портфель. Ведь осталась лишь одна полноценная рабочая неделя)
Всем удачи!