Qiwi - совет директоров одобрил дивиденды в $0,28 на акцию по итогам 3 квартала
Совет директоров QIWI одобрил дивиденды в $0,28 на акцию по итогам 3 квартала
Закрытие реестра — 2 декабря
Following the determination of the third quarter 2019 financial results, our Board of Directors approved a dividend of USD 28 cents per share. The dividend record date is December 2, 2019, and the Company intends to pay the dividend on December 5, 2019. The holders of ADSs will receive the dividend shortly thereafter.
Группа ММК может выплатить дивиденды за III квартал из расчета 1,65 руб. на акцию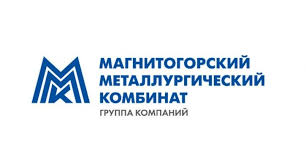 Совет директоров группы ММК рекомендовал внеочередному собранию акционеров утвердить дивиденды по итогам работы в III квартале 2019 г. из расчета 1,65 руб. на акцию, что соответствует 100% свободного денежного потока компании за период. Это следует из сообщения ММК.
Датой, на которую определяются лица, имеющие право на получение дивидендов, предложено установить 15 января 2020 г.
По итогам I квартала 2019 г. ММК выплатила дивиденды в размере 1,488 руб. на акцию, по итогам II...