Ask a question
If you have a question, do not hesitate to ask. Developers, administrators and Client Support will promptly receive your question and also promptly try to answer it. If your question should not be visible to other users or is concerned with the need to conduct transactions on your account please use the Member Area.
If you are faced with a problem that can not wait - call us to the contact phone numbers.
Бумаги российских компаний закрыли вчерашние торги в Лондоне ростом котировок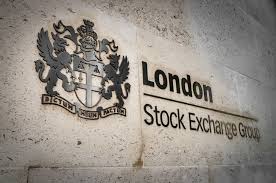 Цены бумаг российских компаний в среду завершили торги на Лондонской фондовой бирже (LSE) значительным ростом, на 1,5-5%, подешевели лишь расписки "Ленты" — причём сразу более чем на 19%.

Стоимость глобальных депозитарных расписок (GDR) "Роснефти" выросла на 2,86%, до 4,82 доллара, "Новатэка" — на 4,2%, до 134,1 доллара. Бумаги "Лукойла" подорожали на 3,87%, до 55,3 доллара, "Газпрома" — на 3,32%, до 4,13 доллара, "Газпром нефти" — на 5,33%, до 18,96 доллара.
Цена бумаг...
Upload more entries